myopia is defined as:
not clearsighted

nearsightedness; shortsightedness

eyesight abnormality resulting in faulty refractive ability

lack of discernment or long range perspective in thinking
The executive branch, which vacillates between being run primarily by executives recruited from corporate America or academics recruited from corporate acadamia, fails to perceive reality clearly.

This is mostly due to the partioning function of the bicameral human mind.

Chief Executive Officers, Chief Financial Officers, executives and academics that have excelled in their field of expertise must have certain personality traits to succeed.

One of these traits is the ability to focus on a problem in an attempt to solve the problem.

If 'the problem' has been carefully analyzed, if all the variables are known and if there are sufficient resources with which to address 'the problem' then it is highly likely that 'the problem' can be solved with action.

On the other hand if 'the problem' has not been carefully analyzed, if all the variables are not known, if the information is erroneous or if the resources are insufficient then it is likely that 'the problem' cannot be solved within existing parameters and there is a very real possibility that action taken to solve 'the problem' will only create greater problems - especially if the "players" are dependent on "gaming the system."
The corporate failures of Enron, WorldCom, Global Crossing, Tyco, Adelphia, Long-Term Capital Management, Kmart, Schwinn, Motorola, Rubbermaid, Quaker Oats, Iridium, Conseco, Johnson & Johnson, Sunbeam, HealthSouth, General Motors, Countrywide Financial, Washington Mutual, Wachovia, Citigroup, American International Group, Bear Stearns, Lehman Brothers, Morgan Stanley, Goldman Sachs, Freddie Mac, Fannie Mae either bears witness to the truthfulness of the preceding statements or suggest a global Ponzi scheme beyond belief.

Corporate failures stem from breakdowns in how executives perceive reality, how the individuals within an organization face up to reality and how information and control systems in organizations are managed.

To perceive reality correctly requires structured self-reflection.

To perceive reality correctly requires the ability to overcome egocentrism.

To perceive reality correctly requires one to feel empathetic toward every individual that one's actions affect.

A failure to perceive reality clearly results in organizational leaders adopting faulty thought proccess' .

Every single organizational system is subject to break down in the real conditions under which organization operates.

Corporate mistakes have at their core a fundamental breakdown of managerial reasoning and strategic thinking.
the achievement drive
A new study by Hay Group, June 19, 2006, shows a dramatic rise in the achievement drive of business executives.

The desire to achieve is a major source of strength in business - the innate drive to continually improve performance or meet or exceed a standard of excellence - has risen sharply among executives over the past decade.

This period of innovation and rapid business growth has coincided with a period also marked by scandal and loss of confidence in executive decision making, the dark side of this trend.

By relentlessly focusing on tasks and goals, an executive or manager can ultimately damage corporate performance.

Overachievers tend to command and coerce, stifling subordinates which if unchecked can prove harmful not only to their own careers, but also to the organizations they lead.

Overachievement often results in ineffective, sometime unethical leadership of the organizational overachiever who is driven to continually improve results—no matter how they are accomplished.

Psychologist David McClelland identified three drivers of behavior: achievement, meeting a standard of excellence;
affiliation, maintaining close relationships;
and power, having an impact on others.

The power motive comes in two forms: personalized, in which the leader draws strength from controlling people, and socialized, where the leader derives strength from empowering people.

Studies show that great charismatic leaders are highly motivated by socialized power.

The leaders who forged high-performing and energizing climates got more lasting results by using a broad range of styles, choosing different ones for different circumstances.

Rather than order people around, they provided vision, sought buy-in and commitment, and coached.
back to stacks contents
This web site is not a commercial web site and is presented for educational purposes only.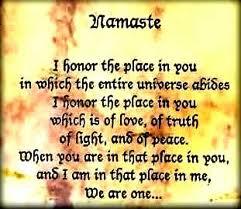 This website defines a new perspective with which to engage reality to which its author adheres. The author feels that the falsification of reality outside personal experience has forged a populace unable to discern propaganda from reality and that this has been done purposefully by an international corporate cartel through their agents who wish to foist a corrupt version of reality on the human race. Religious intolerance occurs when any group refuses to tolerate religious practices, religious beliefs or persons due to their religious ideology. This web site marks the founding of a system of philosophy named The Truth of the Way of Life - a rational gnostic mystery religion based on reason which requires no leap of faith, accepts no tithes, has no supreme leader, no church buildings and in which each and every individual is encouraged to develop a personal relation with the Creator and Sustainer through the pursuit of the knowledge of reality in the hope of curing the spiritual corruption that has enveloped the human spirit. The tenets of The Truth of the Way of Life are spelled out in detail on this web site by the author. Violent acts against individuals due to their religious beliefs in America is considered a "hate crime."

This web site in no way condones violence. To the contrary the intent here is to reduce the violence that is already occurring due to the international corporate cartels desire to control the human race. The international corporate cartel already controls the world economic system, corporate media worldwide, the global industrial military entertainment complex and is responsible for the collapse of morals, the elevation of self-centered behavior and the destruction of global ecosystems. Civilization is based on cooperation. Cooperation does not occur at the point of a gun.

American social mores and values have declined precipitously over the last century as the corrupt international cartel has garnered more and more power. This power rests in the ability to deceive the populace in general through corporate media by pressing emotional buttons which have been preprogrammed into the population through prior corporate media psychological operations. The results have been the destruction of the family and the destruction of social structures that do not adhere to the corrupt international elites vision of a perfect world. Through distraction and coercion the direction of thought of the bulk of the population has been directed toward solutions proposed by the corrupt international elite that further consolidates their power and which further their purposes.

All views and opinions presented on this web site are the views and opinions of individual human men and women that, through their writings, showed the capacity for intelligent, reasonable, rational, insightful and unpopular thought. All factual information presented on this web site is believed to be true and accurate and is presented as originally presented in print media which may or may not have originally presented the facts truthfully. Opinion and thoughts have been adapted, edited, corrected, redacted, combined, added to, re-edited and re-corrected as nearly all opinion and thought has been throughout time but has been done so in the spirit of the original writer with the intent of making his or her thoughts and opinions clearer and relevant to the reader in the present time.



Fair Use Notice

This site may contain copyrighted material the use of which has not always been specifically authorized by the copyright owner. We are making such material available in our efforts to advance understanding of criminal justice, human rights, political, economic, democratic, scientific, and social justice issues, etc. We believe this constitutes a 'fair use' of any such copyrighted material as provided for in section 107 of the US Copyright Law. In accordance with Title 17 U.S.C. Section 107, the material on this site is distributed without profit to those who have expressed a prior interest in receiving the included information for research and educational purposes. For more information see: www.law.cornell.edu/uscode/17/107.shtml. If you wish to use copyrighted material from this site for purposes of your own that go beyond 'fair use', you must obtain permission from the copyright owner.
Copyright © Lawrence Turner
All Rights Reserved