pedophilia
"In a step critics charge could result in decriminalizing sexual contact between adults and children, the American Psychiatric Association (APA) recently sponsored a symposium in which participants discussed the removal of pedophilia from an upcoming edition of the psychiatric manual of mental disorders. Psychiatrists attending an annual APA convention May 19 in San Francisco proposed removing several long-recognized categories of mental illness - including pedophilia, exhibitionism, fetishism, transvestism, voyeurism and sadomasochism - from the Diagnostic and Statistical Manual of Mental Disorders (DSM)." - Lawrence Morahan, Cybercast News Service, June 11, 2003
"If pedophilia is deemed normal by psychiatrists, then how can it remain illegal?" - Linda Ames Nicolosi
1989 Robert Bauserman, employed by the Maryland Department of Health and Mental Hygiene, writes about 'man-boy sexual relationships'.


1996 David Webber, former director of the Calgary Jewish Community Council and Youth Director of Beth Israel Synagogue, was sentenced to six years in prison "for possessing child pornography and molesting seven boys over the past eight years."

Police found in his possession 3,635 photos of young boys, 16 pornography videos, 224 books and articles about "man-boy passion," and other indicting materials. The provincial prosecutor called Webber an "unrepentant pedophile."

Harris Mirkin, a professor at the University of Missouri @ Kansas City, published an article in the Journal of Homosexuality complaining that boys who have sex with men "are never considered willing participants."

2002 "The lawyers, investment bankers, politicians and other prominent members of Temple Emanu-El in Manhattan struggled to square their image of the cantor, Howard Nevison, the golden-voiced tenor who led them in prayer for 23 years, with the Lower Merion police's description of him as a violent sexual abuser of a child. The imposing temple at Fifth Avenue and 65th Street, said to be the largest synagogue in the world, is home to one of the nation's most prominent reform congregations." - New York Times, February 22, 2002

Howard Nevison, with his brother Larry and nephew Stewart plead guilty to sodomizing another nephew Joel.

"Prosecutors filed 11 criminal charges alleging lewd acts with two girls who attended a religious school and sexual battery involving two women who worked there. Rabbi Richard Marcovitz, 64, was arrested last week, freed on $80,000 bond and placed on administrative leave from Emanuel Synagogue, where he has worked for the past six years." - Channel Oklahoma (Channel 5), February 27, 2002

"The former rabbi of a Morris County synagogue plead guilty Tuesday to having child pornography on his temple computer. Juda Mintz Jr. admitted that at that time he had at least 10 computer files containing photographs of minors engaging in sexual activity, including some images of children under 12." - Newsday, February 26, 2002

2003 "Elected chief Rabbi Yona Metzger sexually harassed four men of various ages and from various sectors of society." - Haaretz April 25, 2003

"Rabbi Israel Kestenbaum flinched when prosecutor Jennifer Steiner asked whether he believed in January that "the person using the screen name 'East80Kattie' was an actual 13-year-old girl." The rabbi hesitated, inhaled and said, "Yes." Rabbi Israel Kestenbaum, the former ethics watchdog at the prestigious New York Board of Rabbis, then acknowledged inviting his cyberpal to meet him for sex after they talked nine more times on the Internet." - Barbara Ross, New York Daily News, August 13, 2003

"A Chicago pediatrician, Dr Marc Watzman, who spent thousands of dollars on 200,000 images of child pornography was sentenced Tuesday to five years in prison. A hidden panel in his car contained drugs such as opium, compounds used to induce unconsciousness and a substance used to induce temporary muscular paralysis." - IOL, October 28 2003

Rabbi Sidney Goldenberg, formerly of Petaluma's Congregation B'nai Israel, plead no contest at Santa Rosa Municipal Court to a felony charge of lewd and lascivious conduct with a minor under the age of 14.

The sexual misconduct took place over several months while Goldenberg was tutoring the victim, a 12-year-old girl, for her Bat Mitzvah. "I can honestly say that he ruined not only my Bat-Mitzvah, but my faith in Judaism."

Rabbi Sheldon Zimmerman, who resigned as president of the Hebrew Union College-Jewish Institute of Religion in December because of sexual impropriety, will become executive vice president of Birthright Israel USA, Inc., based in New York. He was recruited for the position by Michael Steinhardt, the hedge fund manager-turned-philanthropist who co-founded the Taglit-Birthright Israel program which has sent more than 200,000 Jews ages 18 to 26 on free trips to Israel since 1999.

"Although the specific nature of Zimmerman's actions have not been made public, they seem to repeat a pattern in Jewish life where male rabbis known to have transgressive behaviors in their past have not often suffered professionally for it." - Lilith



2009 Elected Representatives hold a moment of silence to celebrate the tumultuous life of the superstar pedophile Michael Jackson.
This web site is not a commercial web site and is presented for educational purposes only.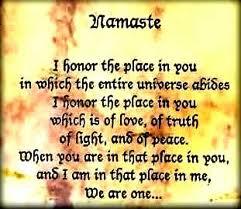 This website defines a new perspective with which to engage reality to which its author adheres. The author feels that the falsification of reality outside personal experience has forged a populace unable to discern propaganda from reality and that this has been done purposefully by an international corporate cartel through their agents who wish to foist a corrupt version of reality on the human race. Religious intolerance occurs when any group refuses to tolerate religious practices, religious beliefs or persons due to their religious ideology. This web site marks the founding of a system of philosophy named The Truth of the Way of Life - a rational religion based on reason which requires no leap of faith, accepts no tithes, has no supreme leader, no church buildings and in which each and every individual is encouraged to develop a personal relation with the Creator and Sustainer through the pursuit of the knowledge of reality in the hope of curing the spiritual corruption that has enveloped the human spirit. The tenets of The Truth of the Way of Life are spelled out in detail on this web site by the author. Violent acts against individuals due to their religious beliefs in America is considered a "hate crime."

This web site in no way condones violence. To the contrary the intent here is to reduce the violence that is already occurring due to the international corporate cartels desire to control the human race. The international corporate cartel already controls the world economic system, corporate media worldwide, the global industrial military entertainment complex and is responsible for the collapse of morals, the elevation of self-centered behavior and the destruction of global ecosystems. Civilization is based on cooperation. Cooperation does not occur at the point of a gun.

American social mores and values have declined precipitously over the last century as the corrupt international cartel has garnered more and more power. This power rests in the ability to deceive the populace in general through corporate media by pressing emotional buttons which have been preprogrammed into the population through prior mass media psychological operations. The results have been the destruction of the family and the destruction of social structures that do not adhere to the corrupt international elites vision of a perfect world. Through distraction and coercion the direction of thought of the bulk of the population has been directed toward solutions proposed by the corrupt international elite that further consolidates their power and which further their purposes.

All views and opinions presented on this web site are the views and opinions of individual human men and women that, through their writings, showed the capacity for intelligent, reasonable, rational, insightful and unpopular thought. All factual information presented on this web site is believed to be true and accurate and is presented as originally presented in print media which may or may not have originally presented the facts truthfully. Opinion and thoughts have been adapted, edited, corrected, redacted, combined, added to, re-edited and re-corrected as nearly all opinion and thought has been throughout time but has been done so in the spirit of the original writer with the intent of making his or her thoughts and opinions clearer and relevant to the reader in the present time.



Fair Use Notice

This site may contain copyrighted material the use of which has not always been specifically authorized by the copyright owner. We are making such material available in our efforts to advance understanding of criminal justice, human rights, political, economic, democratic, scientific, and social justice issues, etc. We believe this constitutes a 'fair use' of any such copyrighted material as provided for in section 107 of the US Copyright Law. In accordance with Title 17 U.S.C. Section 107, the material on this site is distributed without profit to those who have expressed a prior interest in receiving the included information for research and educational purposes. For more information see: www.law.cornell.edu/uscode/17/107.shtml. If you wish to use copyrighted material from this site for purposes of your own that go beyond 'fair use', you must obtain permission from the copyright owner.
Copyright © Lawrence Turner
All Rights Reserved