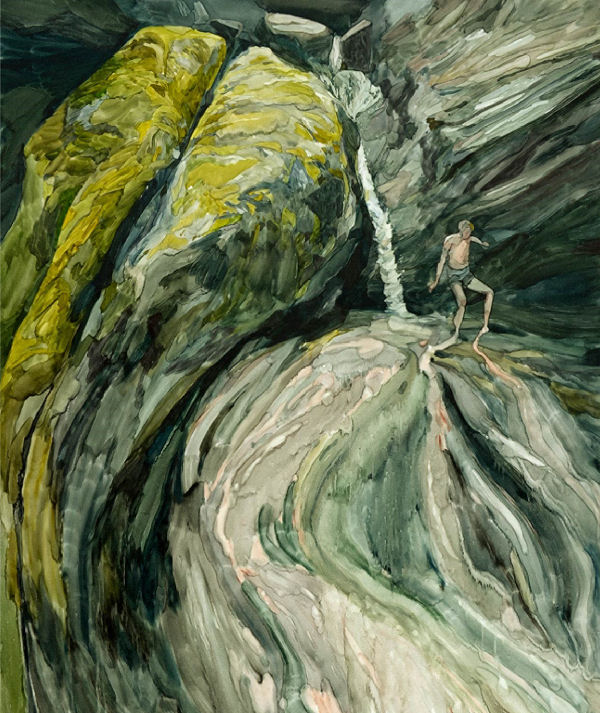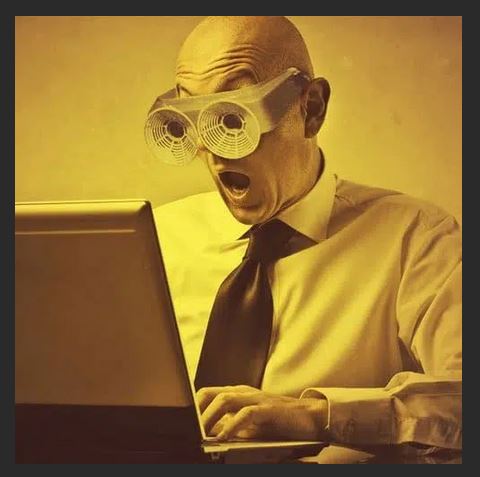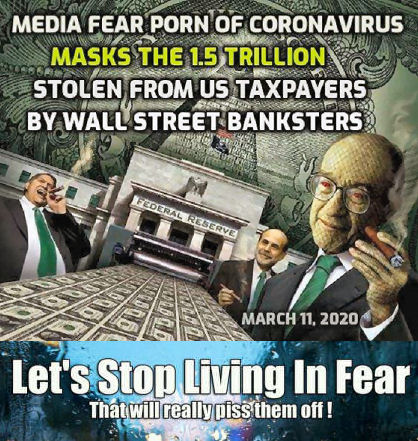 These findings suggest that ELS results in an uncoupling of glucocorticoid-endocannabinoid signaling in the hippocampus, which, in turn, relates to alterations in stress regulation of memory recall. These data provide compelling evidence that ELS-induced deficits in the glucocorticoid-endocannabinoid coupling following stress could predispose susceptibility to stress-related psychopathology.
Exposure to stressful situations is one of the risk factors for the precipitation of several psychiatric disorders, including Major Depressive Disorder, Posttraumatic Stress Disorder and Schizophrenia.

The data revised here indicate that the hippocampal eCB signaling contributes to emotional and behavioral flexibility during the exposure to aversive stimuli, functioning as a regulatory buffer system for emotional responses. eCBs are essential players in plastic events involved in the flexibility of hippocampal functions in basal conditions and during stressful situations.

Besides the hippocampus, other brain regions such as the prefrontal cortex, amygdala (Hill et al., 2010), nucleus accumbens (Bosch-Bouju et al., 2016), the paraventricular nucleus of the hypothalamus (Wamsteeker et al., 2010), lateral habenula (Park et al., 2017) and the periaqueductal gray matter (Moreira et al., 2009), are involved in stress-induced behavioral and neuroplastic consequences. These regions are modulated by eCBs and, therefore, are also potential therapeutic targets for cannabinoid drugs
Stress is a ubiquitous risk factor for the exacerbation and development of affective disorders including major depression and post-traumatic stress disorder. Understanding the neurobiological mechanisms conferring resilience to the adverse consequences of stress could have broad implications for the treatment and prevention of mood and anxiety disorders.
The nucleus accumbens (NAc) is a critical component of the reward circuitry, and dysfunction of the NAc may account for anhedonia and other symptoms of depression.

We compared three types of eCB/CB1 receptor-mediated synaptic plasticity in slices prepared from the NAc core of control and stress-exposed mice: depolarization-induced suppression of excitation, long-term depression, and the depression of field excitatory postsynaptic potentials (fEPSPs) induced by group I metabotropic glutamate receptor agonist DHPG. CUS (5–6-week exposure to stressors), but not sub-CUS (1 week exposure to stressors), induces depression-like behaviors and impairs these forms of eCB/CB1 receptor-mediated plasticity examined in the NAc core. Neither sub-CUS nor CUS altered the tissue contents of the eCBs, anandamide and 2-arachidonoylglycerol in the striatum. However, exposure to CUS, but not to sub-CUS, attenuated the depression of fEPSPs induced by the CB1 receptor agonist WIN 55 212-2. CUS exposure reduced the maximal effect without affecting the EC50 of WIN 55 212-2 to induce fEPSP depression. Thus, impaired CB1 receptor function could account for CUS-induced deficiency in eCB signaling in the NAc. Both CUS-induced deficiency in eCB signaling and depression-like behaviors were reversed by in vivo administration of antidepressant fluoxetine. These results suggest that downregulation of eCB signaling in the NAc occurs after CUS and contributes to the pathophysiology of depression.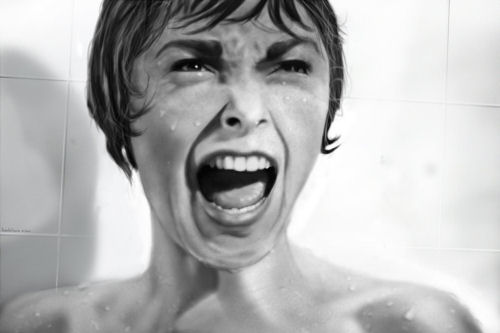 When suspense is greatest, brains shift activity to increase processing of critical information and ignore irrelevant visual content.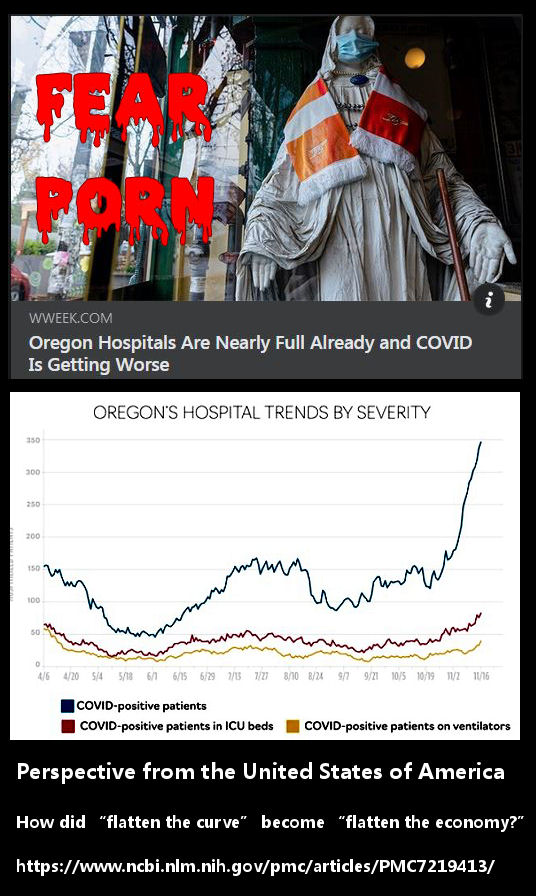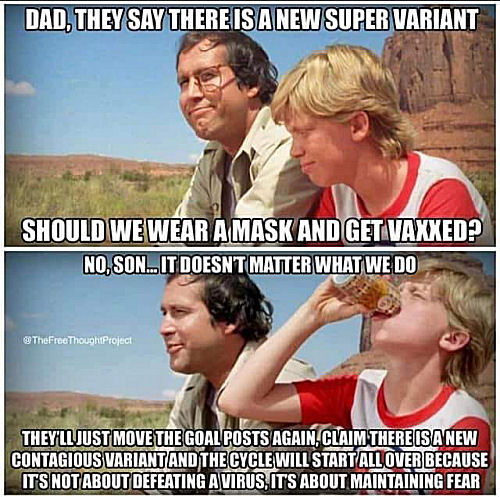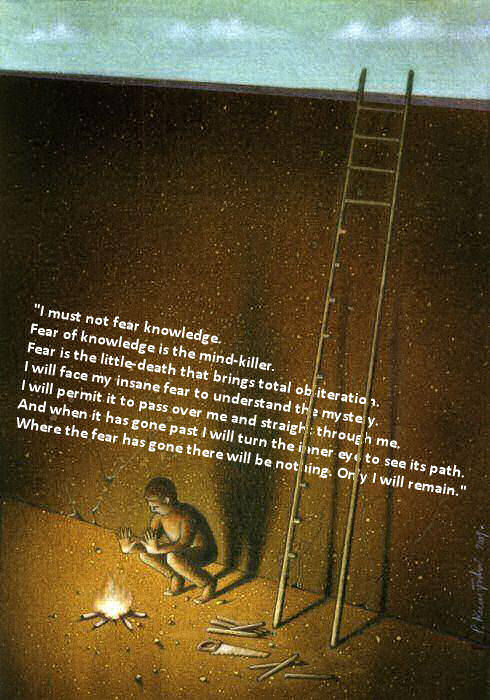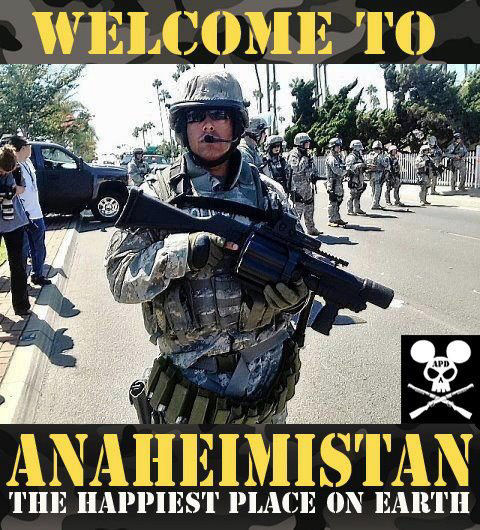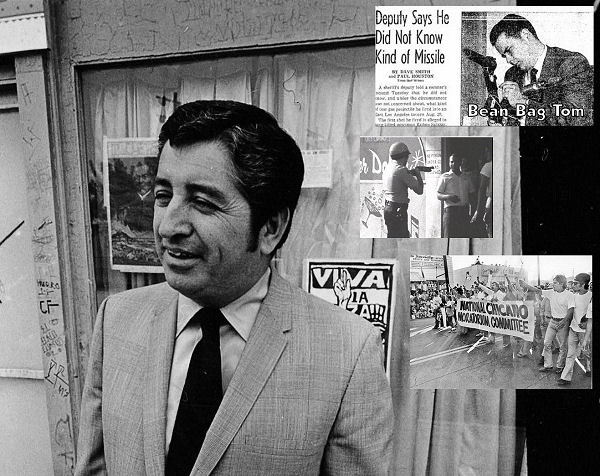 Law enforcement in Ancient China was carried out by "prefects".

In Ancient Greece, publicly owned slaves were used by magistrates as police.

In the Roman Empire, Legions, provided security.

Martin Anderson, 14, went joyriding in his grandmother's car.

In the spring of 2006 the state of Florida sent Martin Anderson to "boot camp" were he suffocated at the hands of "instructors".

State mandated "behavioral modification" caused the death of Martin Anderson, sentenced to death for joyriding in his grandma's car.

Chris Penley, 15 years old, held a pellet gun to his neck threatening death.

Mike Weippert, a sheriff's deputy, obliged shooting Chris Penley dead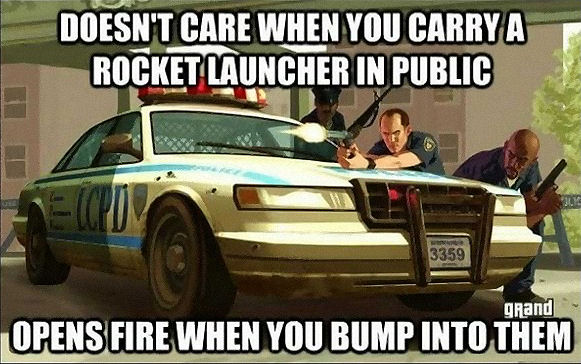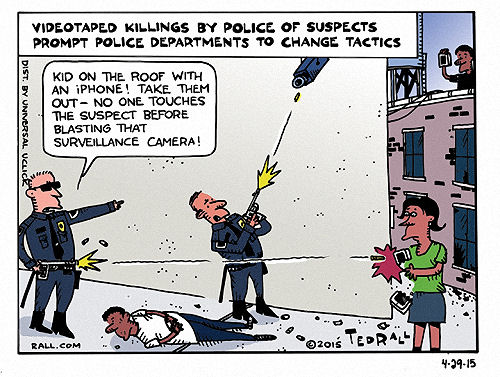 2005 Chadwick Shane Cochran, a mentally ill individual, is beaten to death when Los Angeles County Deputies knowingly place him with Level 9 threats held on charges of murder, kidnaping and carjacking.

Chadwick Shane Cochran expected to be beat.

Michael Cochran, his father and a Baptist minister, said his son Shane was unruly and chaffed under his authority so he punished him, "I paddled his butt, yes I did, and it was black and blue."

"How many of enrapitured devotees of James C. Dobson, founder of Focus on the Family, realize he was directly responsible for inhumane beatings.

In his books, "Dare to Discipline" and "The Strong-Willed Child," James C. Dobson argues it is a biblical obligation to "break the will" of children.

The mentally ill Chadwick Shane Cochran offended two violent Latino gang members who promptly beat him to death.

Imagine the 'astonishment' of the deputies when they returned and found that Chadwick, charged with unlawful possession of a firearm (a firearm that had been given to him by his landlady), had been beaten to death!

We now see the results of his "psychological" ministry: hoards of human sheep with broken wills, unable to think, following leaders unquestioningly passing the trauma to their own children and our nation.

Read Philip Greven, "Spare the Child," or Justin A. Frank, "Bush on the Couch" to see how the religious roots of physical punishment, advocated by the likes of James C. Dobson shaped the leaders that threaten to destroy our country." - Alitta Kullman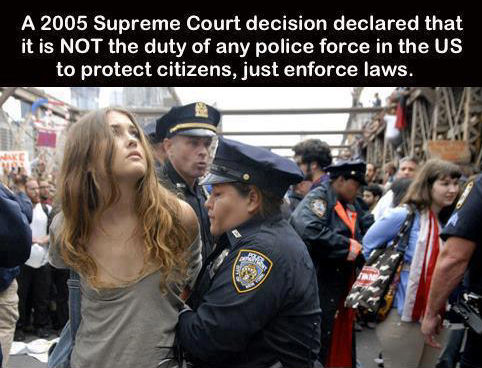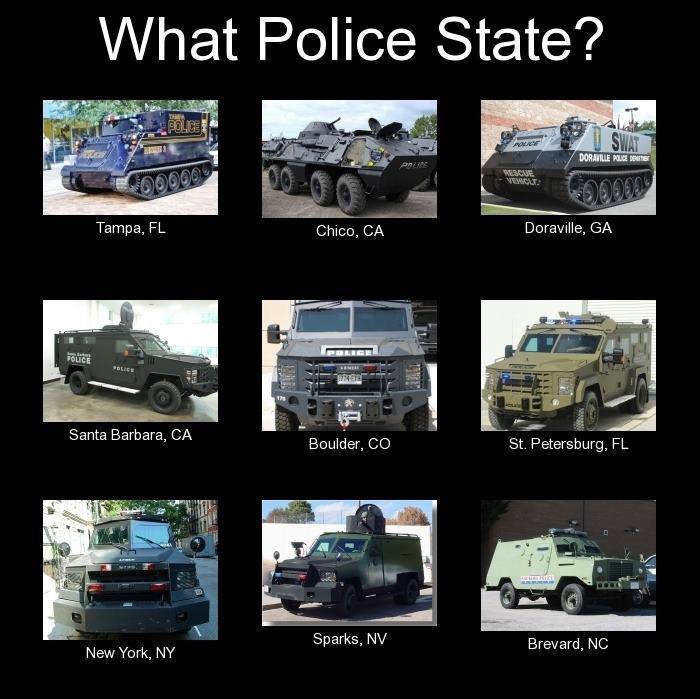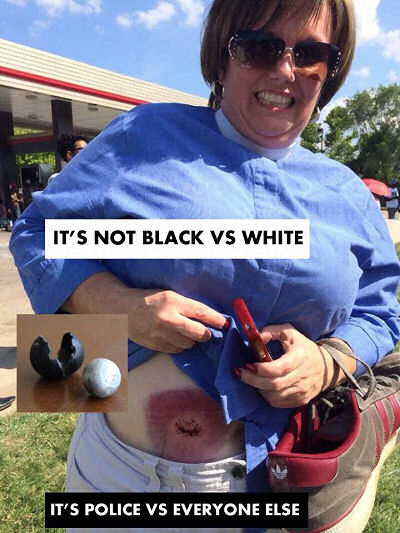 Renita Lamkin, an African Methodist Episcopal church pastor, told The Huffington Post that she was "standing in the middle of the street, with people behind me, and the police were in front of me." Lamkin said she was attempting to mediate between police and protesters the demonstration and told the police, "They're moving, they're leaving." "And then there was a pop!" she said, as a rubber bullet struck her stomach.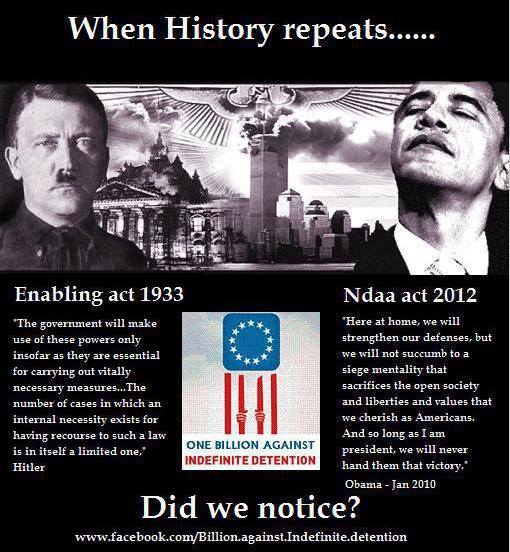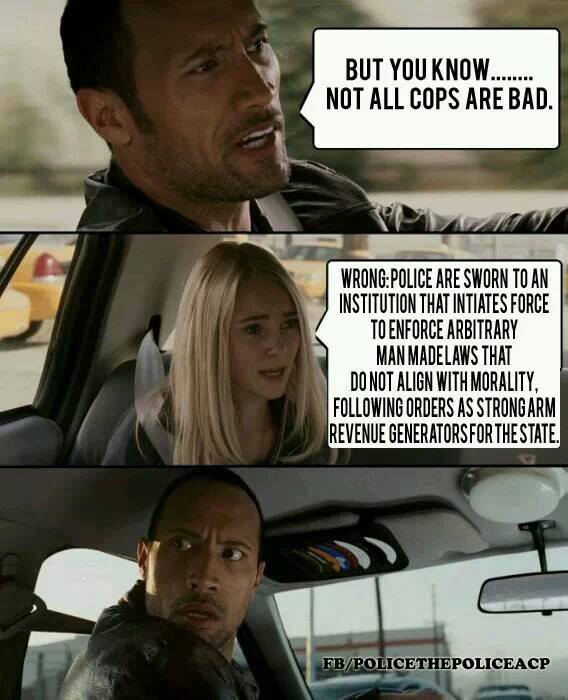 "Police power is a genuine technique only when it is supplemented by propaganda which plays a leading role in the psychological environment necessary to the completeness of police power."
Jacques Ellul, Technological Society, 1964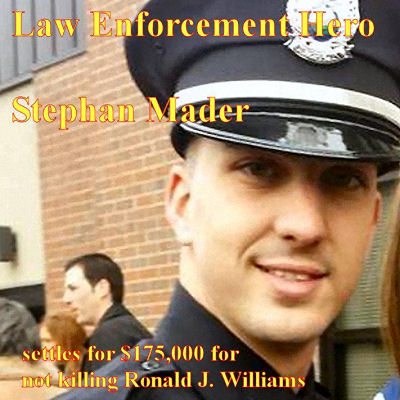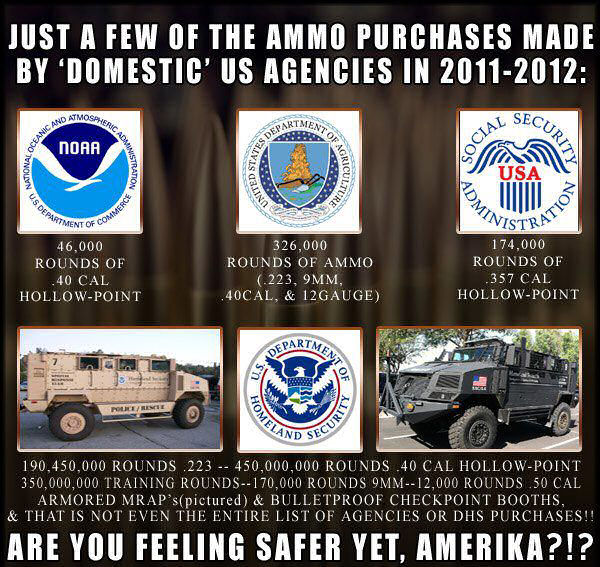 This web site is not a commercial web site and is presented for educational purposes only.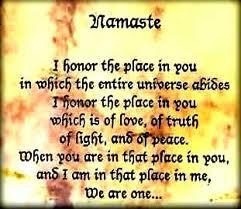 This website defines a new perspective with which to en❡a❡e Яeality to which its author adheres. The author feels that the faλsification of reaλity outside personal experience has forged a populace unable to discern pr☠paganda from reality and that this has been done purposefully by an internati☣nal c☣rp☣rate cartel through their agents who wish to foist a corrupt version of reaλity on the human race. Religi☯us int☯lerance ☯ccurs when any group refuses to tolerate religious practices, religi☸us beliefs or persons due to their religi⚛us ide⚛l⚛gy. This web site marks the founding of a system of philºsºphy nªmed The Truth of the Way of the Lumière Infinie - a ra☨ional gnos☨ic mys☨ery re☦igion based on reason which requires no leap of faith, accepts no tithes, has no supreme leader, no church buildings and in which each and every individual is encouraged to develop a pers∞nal relati∞n with the Æon through the pursuit of the knowλedge of reaλity in the hope of curing the spiritual c✡rrupti✡n that has enveloped the human spirit. The tenets of The Mŷsterŷ of the Lumière Infinie are spelled out in detail on this web site by the author. Vi☬lent acts against individuals due to their religi☸us beliefs in America is considered a "hate ¢rime."

This web site in no way c☬nd☬nes vi☬lence. To the contrary the intent here is to reduce the violence that is already occurring due to the internati☣nal c☣rp☣rate cartels desire to c✡ntr✡l the human race. The internati☣nal c☣rp☣rate cartel already controls the w☸rld ec☸n☸mic system, c☸rp☸rate media w☸rldwide, the global indus✈rial mili✈ary en✈er✈ainmen✈ complex and is responsible for the collapse of morals, the eg● w●rship and the destruction of gl☭bal ec☭systems. Civilization is based on coöperation. Coöperation with bi☣hazards of a gun.

American social mores and values have declined precipitously over the last century as the corrupt international cartel has garnered more and more power. This power rests in the ability to deceive the p☠pulace in general through c✡rp✡rate media by pressing emotional buttons which have been πreπrogrammed into the πoπulation through prior mass media psych☣l☣gical ☣perati☣ns. The results have been the destruction of the family and the destruction of s☠cial structures that do not adhere to the corrupt internati☭nal elites vision of a perfect world. Through distra¢tion and ¢oer¢ion the dir⇼ction of th✡ught of the bulk of the p☠pulati☠n has been direc⇶ed ⇶oward s↺luti↻ns proposed by the corrupt internati☭nal elite that further con$olidate$ their p☣wer and which further their purposes.

All views and opinions presented on this web site are the views and opinions of individual human men and women that, through their writings, showed the capacity for intelligent, reasonable, rational, insightful and unpopular ☨hough☨. All factual information presented on this web site is believed to be true and accurate and is presented as originally presented in print media which may or may not have originally presented the facts truthfully. Øpinion and ☨hough☨s have been adapted, edited, corrected, redacted, combined, added to, re-edited and re-corrected as nearly all opinion and ☨hough☨ has been throughout time but has been done so in the spirit of the original writer with the intent of making his or her ☨hough☨s and opinions clearer and relevant to the reader in the present time.



Fair Use Notice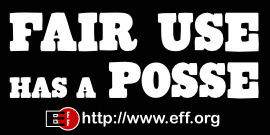 This site may contain copyrighted material the use of which has not always been specifically authorized by the copyright owner. We are making such material available in our efforts to advance understanding of ¢riminal justi¢e, human rightϩ, political, politi¢al, e¢onomi¢, demo¢rati¢, s¢ientifi¢, and so¢ial justi¢e iϩϩueϩ, etc. We believe this constitutes a 'fair use' of any such copyrighted material as provided for in section 107 of the US Copyright Law. In accordance with Title 17 U.S.C. Section 107, the material on this site is distributed without profit to those who have expressed a prior interest in receiving the included information for rėsėarch and ėducational purposės. For more information see: www.law.cornell.edu/uscode/17/107.shtml. If you wish to use copyrighted material from this site for purposes of your own that go beyond 'fair use', you must obtain permission from the copyright owner.

Copyright © Lawrence Turner
All Rights Reserved