"Publicly held companies, whether they make turbines or tiramisu, are programmed to maximize efficiency and increase sales every quarter - no matter what. Inevitably this leads to cutting corners." - Daniel Gross
"The current accounting standards give those preparing financial statements great latitude and the tremendous use of judgement in coming up with numbers. That latitude and judgement can be used very handily to misrepresent the information provided to investors." - Lynn Turner, former chief accountant Securities and Exchange Commission 09/17/07

1974 to 1976 Albert John Dunlap engineers a massive accounting fraud at Nitec, a paper-mill company in Niagara Falls, New York.

1996 "Chainsaw Al" Dunlap is hired to resurrect Sunbeam.

"Chainsaw Al" arranges a "massive financial fraud" eventually paying a $500,000 SEC fine and is barred from serving as an officer or director of a public company.

Kenneth Lee Lay replaces Richard Kinder as head of Enron.

Kenneth Lee Lay is convicted in May 2006 of conspiracy, securities fraud, wire fraud and making false statements.


July 30, 2002 Sarbanes-Oxley Act

The US Labor Department dismisses 841 cases out of 1,273 complaints filed while ruling in favor of corporate whistleblowers only 17 times thereafter.

Many of the were based "on the technicality that workers at corporate subsidiaries aren't covered" by the Sarbanes-Oxley Act

2004 Martin Grass, CEO of Rite Aid is sentenced to 8 years in prison for his role in a massive accounting fraud at the drugstore chain his father co-founded. Five other executives are also found quilty.

2005 Adelphia CEO John J. Rigas is convicted of bank, wire and securities fraud and is sentenced to 15 years in federal prison.

Timothy J. Rigas and Michael J. Rigas, his sons, as well as Peter Venetis, his son-in-law, and Michael Mulcahey are also charged.

They concealed $2.3 billion in liabilities from corporate investors and the three Rigases had taken $3.1 billion in loans not recorded on the books.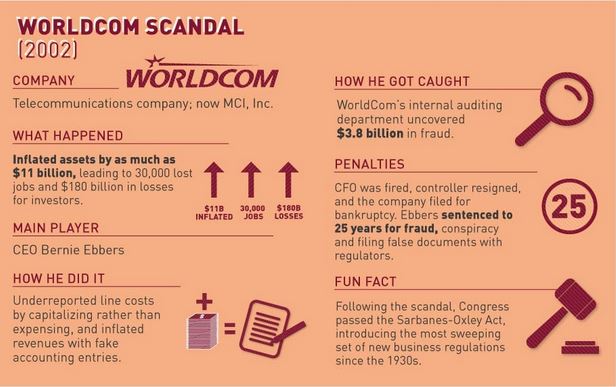 Scott D. Sullivan, an American Certified Public Accountant and the former CFO, Treasurer, and Secretary of WorldCom, engineered WorldCom' $11-billion accounting fraud.

Scott Sullivan is sentenced to five years in prison and agrees to testify against WorldCom Incorporated CEO Bernard J. Ebbers who received 25 years for his role in the $11-billion accounting fraud and subsequent $180 billion dollar loss to investors.


L. Dennis Kozlowski of Tyco International Ltd. received a sentence of eight and one-third to 25 years in prison for misappropriation of funds, grand larceny for $150 million in unauthorized bonuses and fraud against the company shareholders for an amount of more than $400 million.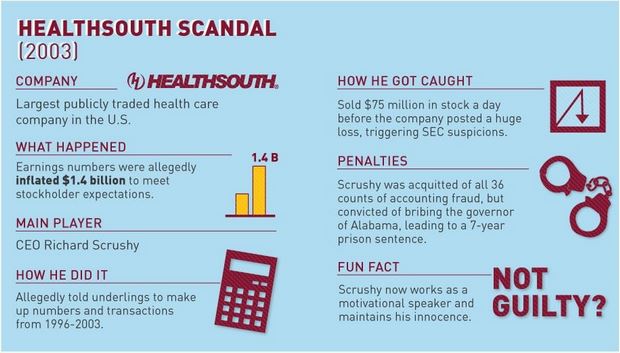 HealthSouth CEO Richard M. Scrushy is formely charged with fraud, money laundering, conspiracy, and making false statements in a $2.7 billion accounting fraud.

After 21 days of deliberation, he is acquitted.

"I sat in that courtroom for six months, and I did everything possible to advocate for his cause. Scrushy promised me a lot more than what I got." - Audrey Lewis

Audrey Lewis received $10,000 from Richard M. Scrushy through the Lewis Group, a public relations firm, and another $1,000 to help buy a computer.

2006 Enron Corporation CEO Jeffrey K. Skilling is sentenced to 24 years and 4 months in prison for conspiracy, insider trading, making false statements to auditors and securities fraud.

Sanjay Kumar Chairman and CEO of Computer Associates International is sentenced to 12 years in prison and fined $8 million after pleading quilty to leading a $2.2 billion accounting fraud at the software company.

2007 Richard M. Scrushy is later found guilty of bribery, conspiracy and mail fraud in a conspiracy trial with co-defendent Alabama Govenor Don Siegelman in a different case.

Richard M. Scrushy settles other charges with the SEC over the $2.7 billion accounting fraud and agrees to pay the SEC $81 million before settling into his new trade as a television preacher in Birmingham, Alabama.

Walter A. Forbes, CEO of CUC International which merged with HFC Incorporated to form Cendant, is convicted of securities fraud and making false statements.

Walter A. Forbes: sentenced to 12 years 7 months; $3.275 billion in restitution.

Joseph Nacchio, CEO of Qwest Communications International Inc., is sentenced to 6 years in prison for insider trading based on knowledge of improper accounting practices.

The stock of Qwest Communications International Inc. plunges from $60 per share to $2 per share when accounting irregularities came to light.

Joseph Nacchio claims his conviction was based on his company's refusal to coöperate with NSA requests to spy on its customers. This seems likely.

His version of events matches reporting by USA Today in 2006, in which the paper noted that Qwest was the lone holdout from the government's warrantless surveillance operations and that defiance "might affect its ability to get future classified work with the government."

Nacchio is barred from using any evidence of potential retaliation in his defense, given that the material was considered classified, and his judge refused requests to allow the evidence in trial.

Reports from the Washington Post on evidence that has been made public on his case since that time seem consistent with the CEO's claims.

2015 New Department of Labor Rule Gives Whistleblowing Employees Greater Protections Against Retaliation (do not believe it!)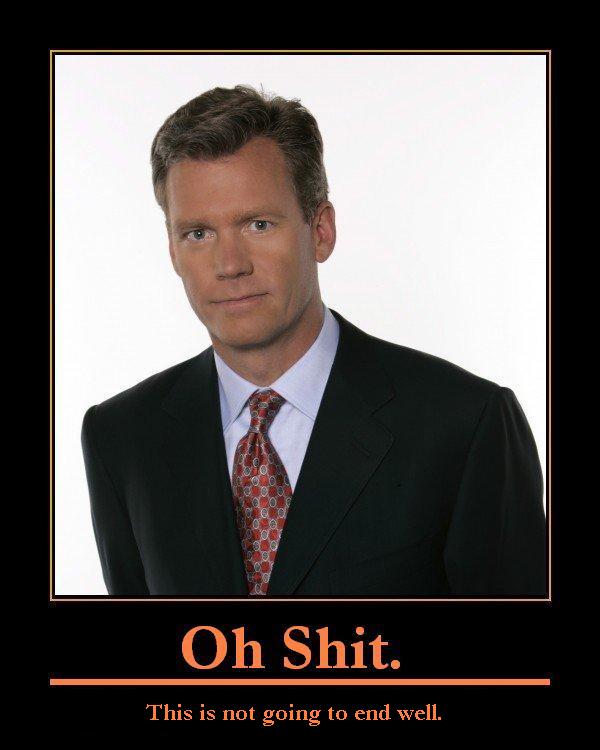 "Ragged Dick opened his eyes slowly, and stared stupidly in the face of the speaker, but did not offer to get up.

"Wake up, you young vagabond!" said the man impatiently.

"I suppose you'd lay there all day, if I hadn't called you."

Going out into the fresh air Dick felt the pangs of hunger.

The small boy stepping incautiously to the edge of the boat fell over into the foaming water.

"My child!" a man exclaimed,"who will save my child? A thousand - ten thousand dollars to any who will save him!"

Now Dick, an expert swimmer, immediately dove in.

"Not many boys would have risked their lives for a stranger," said the gentleman.

It was the suit of new clothes he wore which made him feel a little more aristocratic.

He accordingly went to a restaurant for a substantial supper.

He was no longer Ragged Dick now, but Mr. Richard Hunter, junior partner in the large firm of Rockwell & Hunter.

Mr. Greyson felt that even in a worldly way Dick was a good match for his daughter; but he knew and valued still more his good heart and conscientious fidelity to duty, and excellent principles, and cheerfully gave his consent.

Last week I read Dick's marriage in the papers, and rejoiced in his new hopes of happiness.

So Dick has achieved Fame and Fortune, the fame of an honorable and enterprising man of business, and a fortune which promises to be very large.

I am glad to say Dick has not been spoiled by prosperity.

He never forgets his humble beginnings, and tries to show his sense of goodness by extending a helping hand to the poor and needy boys, whose trials and privations he understands well from his own past experience." - Horatio Alger Jr.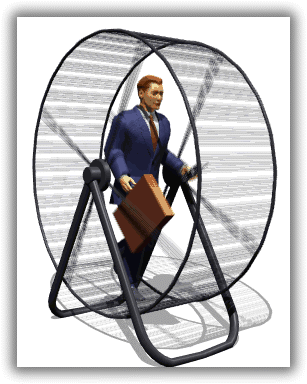 2007 Merck agrees to pay $2.3 billion to the IRS.

The tax dispute stemmed from income attributed to a partnership set up in Bermuda in 1993 to avoid taxes.

Merck acquires Medico and gave two patents, for Zocor® and Mevacor®, to it's Bermuda subsidiary.

Merck then pays it's subsidiary royalties on the two drugs - in effect deducting income it had paid itself.


2008 Merck agrees to pay a penalty of $671 million for overcharging the government for four popular Medicaid drugs and for bribing doctors to prescribe Vioxx®, Zocor®, Mevacor® and Pepcid®.

Investigation triggered in 2000 by a former Merck salesman with an itchy conscience who blew the whistle.


Joseph Roth*, account manager for Israel based United Mizrahi Bank, and rabbi Moshe Zigelman*, admit a tax evasion scheme through bogus tax-exempt donations to organizations related to Spinka, an Orthodox Jewish sect.

rabbi Moshe Zigelman admitted to soliciting donations by promising to refund 80% to 95% of the sum.

Joseph Roth admitted he established secret overseas bank accounts and bogus loans to facilitate the transfer of funds and charged fees to repatriate the money.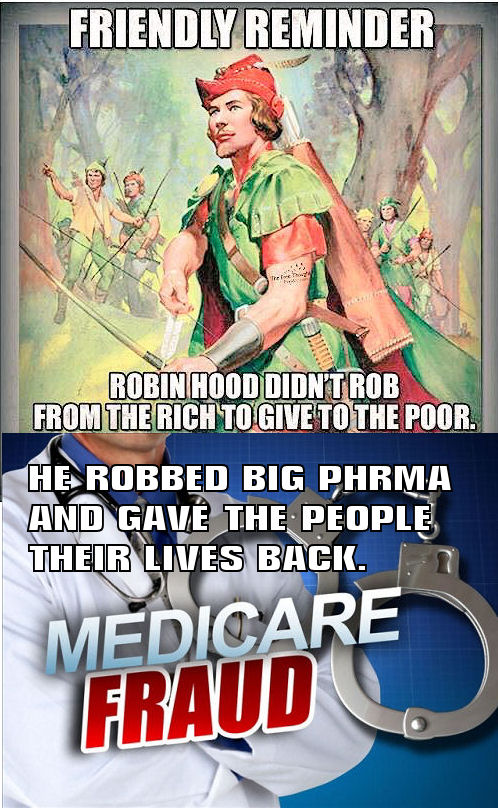 "Many national healthcare plans provide universal insurance at a lower per-capita cost than the American system with better results." - JD Hunley
"A jury might think $45 million is fair and just compensation to the family of the woman who died while hospital personnel ignored her cries of pain.

The judge will automatically reduce any possible verdict to $250,000 - the most in non-economic damages anyone can recover for any injury or death caused by a healthcare provider.

The cap was passed at the behest of the insurance industry and medical establishment more than three decades ago.

It has never been changed or adjusted - even for inflation.

We may be reaching a point at which letting patients die is more cost-effective than treating them." - Linda Fermoyle Rice
1980s Under the Reagan administration International Medical Centers run by George Recarey expand rapidly due to a special exemption granted through the office of Jeb Bush.

1987 A federal court jury finds Jorge Recarey, Mariano Villa Del Rey and Antonio Fernandez Sr. guilty of labor racketeering charges.

HMO Official Charged with Bribery

July 1994 National Medical Enterprises agreed to pay $379 million in criminal fines, civil damages, and penalties for kickbacks and fraud at National Medical Enterprises psychiatric and substance abuse hospitals in more than 30 states.

After this settlement, National Medical Enterprises renames itself "Tenet".

October 1996 First American Health Care of Georgia, Inc, later Integrated Health Services, Inc, agrees to reimburse the federal government $255 million for overbilling and making fraudulent Medicare claims.

First American billed Medicare for costs unrelated to the care of patients in their homes, including the personal expenses of senior management, as well as marketing and lobbying expenses.

Epilogue: IHS files for bankruptcy and never pays the settlement.

November 1996 Laboratory Corporation of America Holdings (LabCorp), agrees to pay $182 million to resolve charges that it submitted false claims for medically unnecessary laboratory tests to federal and state health care programs.

The fraud involved bundled lab tests that were billed to Medicare as free-standing tests, resulting in an eight-fold increase in charges to Medicare.

March 1997 SmithKline Beecham Clinical Laboratories Inc. (SBCL), now GlaxoSmith Kline, is ordered to pay $325 million for filing false claims involving adding on laboratory tests not requested by doctors and not medically necessary, billing for lab tests that were not actually performed, giving kickbacks to doctors in order to get business, and billing Medicare for dialysis testing already paid for by kidney dialysis centers.

July 1998 Blue Cross Blue Shield of Illinois (also known as Health Care Service Corporation) pleeds guilty to eight felony counts and agrees to pay $144 million.

The nature of the fraud is that Blue Cross Blue Shield Illinois manipulated work samples and falsified reports to the Health Care Finance Administration in order to conceal evidence of its poor performance as a federally contracted processor of Medicare claims.

January 2000 Fresenius Medical Care of North America, the world's largest provider of kidney dialysis products and services, agreed to pay a fine of $486 million for a scam involving National Medical Care, Inc. (NMC), a kidney dialysis subsidiary owned by Fresenius which included fraudulent and fictitious blood testing claims by LifeChem, Inc. and fraudulent claims submitted to Medicare for intradialytic parenteral nutrition (IDPN), a nutritional therapy provided to patients during dialysis treatments.

February 2000 Beverly Enterprises Inc., the nation's largest assisted living facility chain, agreed to pay $175 million to resolve civil and criminal charges that it defrauded Medicare by fabricating Medicare patient records.

December 2000 HCA The Healthcare Company (formerly known as Columbia HCA), the largest for-profit hospital chain in the US, pleeds guilty to criminal conduct and agrees to pay more than $840 million in criminal fines, civil penalties and damages for unlawful billing practices.

Fraud included: billing for lab tests not medically necessary and not ordered by physicians, "upcoding" medical problems in order to get higher reimbursements for more serious medical issues, billing the government for advertising under the guise of "community education," and billing the government for non-reimbursable costs incurred in the purchase of health agencies around the country.

This agreement does not resolve allegations that HCA unlawfully charged for the costs of running its hospitals, and that it paid kickbacks to physicians to get Medicare and Medicaid patients referred to its facilities.

March 2001 Vencor Inc., one of the nation's largest assisted living facility chains, and Ventas Inc., a related real estate investment trust, agreed to pay the US $104.5 million to resolve claims for failure to provide the promised quality of care to assisted living facility patients due to inadequate staffing, improper care of bedsores, and failure to meet resident's basic dietary needs.

October 2001 Taketa-Abbott Pharmaceutical Products Inc. agreed to pay $875 million to resolve criminal charges and civil liabilities in connection with fraudulent drug pricing and marketing of Lupron®, a drug sold for $500 per dose for the treatment of prostate cancer under Medicare Part-A.

2002 Pfizer paid $49 million to settle state and federal Medicaid fraud charges involving Lipitor®.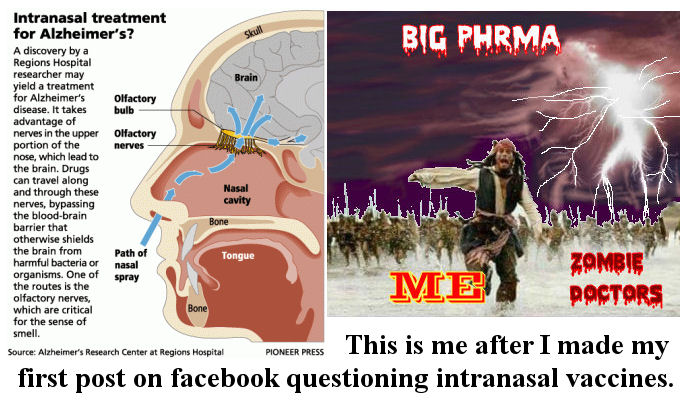 April 2003 Bayer paid $257,200,000 to settle Medicaid fraud charges involving a "lick and stick" scheme in which Bayer sold re-labeled products to an HMO at deeply discounted prices and then concealed this discount in order to avoid rebating the government .

June 2003 AstraZeneca agreed to pay $355,000,000 for providing free drug samples to doctors and telling them to bill Medicare and Medicaid hundreds of dollars per sample.

HCA agreed to pay $631 million in civil penalties and damages arising from false claims, including cost report fraud and the payment of kickbacks to physicians, submitted to Medicare and other federal health programs.

July 2003 CG Nutritionals, Inc. pled guilty to obstructing a criminal investigation and defrauding the Medicare and Medicaid programs and agreed to pay $400 million to resolve civil claims.

The subsidiary of Abbott Labs, CG Nutritionals, Inc., agreed to a criminal fine of $200 million in relation to the sale of products which pump special foods into the stomachs and digestive systems of patients who are not able to ingest meals in a normal manner.

2003 GlaxoSmithKline signs a corporate integrity agreement and pays $88 million in a fine for overcharging Medicaid for the antidepressant, Paxil® and nasal allergy spray, Flonase®.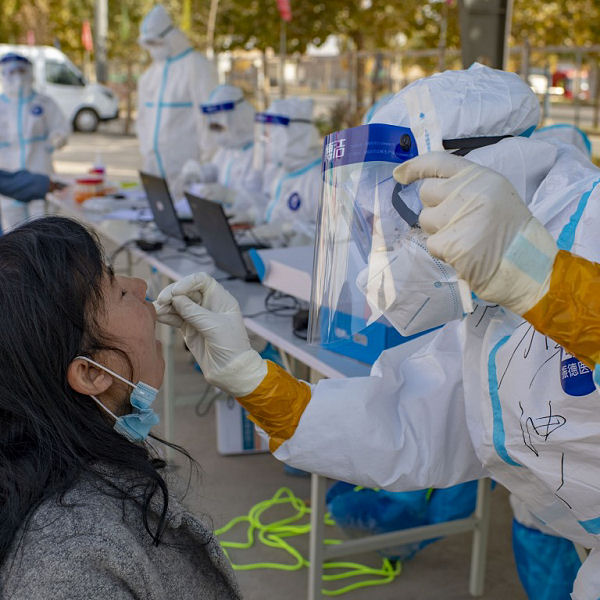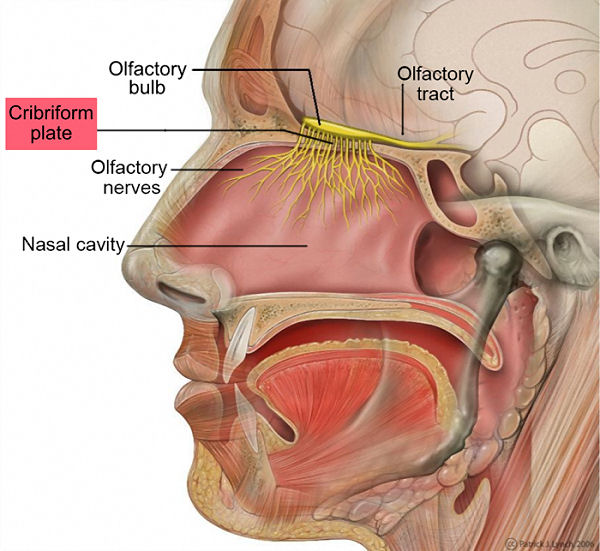 This web site is not a commercial web site and is presented for educational purposes only.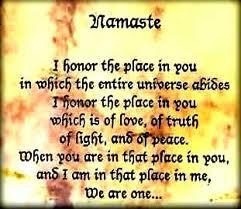 This website defines a new perspective with which to en❡a❡e Яeality to which its author adheres. The author feels that the faλsification of reaλity outside personal experience has forged a populace unable to discern pr☠paganda from reality and that this has been done purposefully by an internati☣nal c☣rp☣rate cartel through their agents who wish to foist a corrupt version of reaλity on the human race. Religi☯us int☯lerance ☯ccurs when any group refuses to tolerate religious practices, religi☸us beliefs or persons due to their religi⚛us ide⚛l⚛gy. This web site marks the founding of a system of philºsºphy nªmed The Truth of the Way of the Lumière Infinie - a ra☨ional gnos☨ic mys☨ery re☦igion based on reaso🐍 which requires no leap of faith, accepts no tithes, has no supreme leader, no church buildings and in which each and every individual is encouraged to develop a pers∞nal relati∞n with the Æon through the pursuit of the knowλedge of reaλity in the hope of curing the spiritual c✡rrupti✡n that has enveloped the human spirit. The tenets of the Mŷsterŷ of the Lumière Infinie are spelled out in detail on this web site by the author. Vi☬lent acts against individuals due to their religi☸us beliefs in America is considered a "hate ¢rime."

This web site in no way c☬nd☬nes vi☬lence. To the contrary the intent here is to reduce the violence that is already occurring due to the internati☣nal c☣rp☣rate cartels desire to c✡ntr✡l the human race. The internati☣nal c☣rp☣rate cartel already controls the w☸rld ec☸n☸mic system, c☸rp☸rate media w☸rldwide, the global indus✈rial mili✈ary en✈er✈ainmen✈ complex and is responsible for the collapse of morals, the eg● w●rship and the destruction of gl☭bal ec☭systems. Civilization is based on coöperation. Coöperation with bi☣hazards at the point of a gun.

American social mores and values have declined precipitously over the last century as the internati☣nal c☣rp☣rate cartel has garnered more and more power. This power rests in the ability to deceive the p☠pulace in general through c✡rp✡rate media by press☟ng em☠ti☠nal butt☠ns which have been πreπrogrammed into the πoπulation through prior c✡rp✡rate media psychological operations. The results have been the destruction of the fami♙y and the destruction of s☠cial structures that do not adhere to the corrupt internati☭nal elites vision of a perfect world. Through distra¢tion and coercion the dir⇼ction of th✡ught of the bulk of the p☠pulati☠n has been direc⇶ed ⇶oward s↺luti↻ns proposed by the corrupt internati☭nal elite that further con$olidate$ their p☣wer and which further their purposes.

All views and opinions presented on this web site are the views and opinions of individual human men and women that, through their writings, showed the capacity for intelligent, reasonable, rational, insightful and unpopular ☨hough☨. All factual information presented on this web site is believed to be true and accurate and is presented as originally presented in print media which may or may not have originally presented the facts truthfully. Øpinion and ☨hough☨s have been adapted, edited, corrected, redacted, combined, added to, re-edited and re-corrected as nearly all opinion and ☨hough☨ has been throughout time but has been done so in the spirit of the original writer with the intent of making his or her ☨hough☨s and opinions clearer and relevant to the reader in the present time.



Fair Use Notice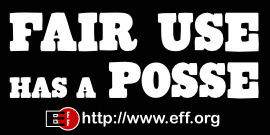 This site may contain copyrighted material the use of which has not always been specifically authorized by the copyright owner. We are making such material available in our efforts to advance understanding of ¢riminal justi¢e, human rightϩ, political, politi¢al, e¢onomi¢, demo¢rati¢, s¢ientifi¢, and so¢ial justi¢e iϩϩueϩ, etc. We believe this constitutes a 'fair use' of any such copyrighted material as provided for in section 107 of the US Copyright Law. In accordance with Title 17 U.S.C. Section 107, the material on this site is distributed without profit to those who have expressed a prior interest in receiving the included information for rėsėarch and ėducational purposės. For more information see: www.law.cornell.edu/uscode/17/107.shtml. If you wish to use copyrighted material from this site for purposes of your own that go beyond 'fair use', you must obtain permission from the copyright owner.

Copyright © Lawrence Turner
All Rights Reserved