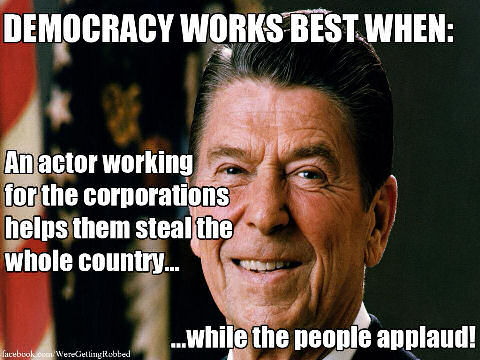 1883 Emil Moritz Rathenau founds Deutsche Edison-Gesellschaft für angewandte Elektrizität in Berlin, which becomes Allgemeine Elektrizitäts-Gesellschaft (AEG) in 1887.

Emil Rathenau, father of Walther Rathenau, was born in Berlin, into a wealthy Jewish merchant family based on Viktoriastrasse by the Tiergarten.

1889 Drexel, Morgan & Co., a company founded by JP Morgan and Anthony J. Drexel, finances the research of Thomas Alva Edison.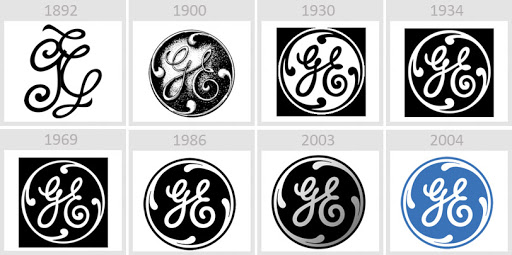 1892 General Electric is formed through the merger of Edison General Electric Company of Schenectady, New York, and Thomson-Houston Electric Company of Lynn, Massachusetts, with the support of Drexel, Morgan & Co.

1896 General Electric is one of the original 12 companies listed on the newly formed Dow Jones Industrial Average.

GE is dominated by Pilgrim Society members throught the 20th century.

1909 General Electric trademarks the name Mazda™ for the tungsten filament light bulb.

Mazda™ is used from 1909 through 1945 in the US by GE and Westinghouse.

Mazda™ brand light bulbs were made for decades after 1945 outside the US.

The company chose the name due to its association with Ahura Mazda, the transcendental and universal God of Zoroastrianism whose name means Lumière Infinie in the Avestan language.

1911 General Electric absorbs the National Electric Lamp Association.

1919

Radio Corporation of America founded by General Electric.

Osram is founded by the merger of the lighting businesses of Auergesellschaft, Siemens & Halske and Allgemeine Elektrizitäts-Gesellschaft.

January 15, 1925 Phoebus Cartel founded to control the manufacture and sale of incandescent light bulbs.

Increasing international competition led to negotiations between all the major companies to control and restrict their respective activities in order not to interfere in each other's spheres.

The Phoebus Cartel included manufacturers Osram, General Electric, Associated Electrical Industries, Tungsram, Compagnie des Lampes, and Philips.

Phoebus Cartel creates a notable landmark in the history of the global economy as it engaged in large-scale planned obsolescence to generate repeated sales and maximize profit.

1953 General Electric Theater debuts, sponsored by GE's Department of Public Relations Services.

November 1954 General Electric Department of Public Relations Services sends Ronald Reagan to twelve cities with GE plants to promote the program idea and further his identity as GE spokesman.

1962 General Electric Theater Ronald Reagan has visited 135 research and manufacturing facilities, and has met some 250,000 individuals.

The tour provided a platform for Ronald Reagan to sharpen his rhetorical skill.

Connections made at this time give him the foundation to run for President.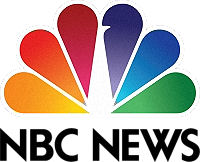 1986 General Electric reacquires RCA, primarily for the NBC television network.

2004 General Electric purchases Vivendi's television and movie assets to become the third largest media amalgamation in the world.

The new corporation is named NBC Universal.


The divisions of General Electric include GE Capital, GE Technology Infrastructure, GE Energy Infrastructure, GE Consumer & Industrial and NBC Universal.

NBC Universal includes: NBC Network Television stations which are WNBC - New York, KNBC - Los Angeles, WMAQ - Chicago, WCAU - Philadelphia, KNTV - San Jose/San Francisco, KXAS - Dallas/Fort Worth, WRC - Washington, WTVJ - Miami, KNSD - San Diego, WVIT - Hartford; NBC News; NBC Sports; NBC Studios; NBC Universal Television; Universal Media Studios; NBC Universal Television Distribution; NBC Universal International Television.

NBC Universal Cable includes the A&E Television Networks which consist of A&E, The Biography Channel, The History Channel, History Channel International, The History Channel en Español, Military History Channel, Crime & Investigation Network, Bravo, Chiller, CNBC & CNBC World (co-owned with Dow Jones), MSNBC (co-owned with Microsoft), NBC WeatherPlus, mun2, Sci Fi Channel, ShopNBC, The Sundance Channel, Sleuth, USA Network, Universal HD, The Weather Channel, WeatherPlus.

NBC Universal Global Networks include LAPTV (Latin America) - co-owned with Paramount Pictures (Viacom), Metro-Goldwyn-Mayer (owned by MGM Holdings) and 20th Century Fox (News Corp); Telecine (Brazil) - co-owned with Globosat Canais, Paramount Pictures, DreamWorks (Viacom), MGM and 20th Century Fox Film Corporation; Universal Channel Latin America (except Brazil); Universal Channel Brazil (co-owned with Globosat Canais); Sci Fi Channel Latin America; NBC Universal Global Networks España.

Telemundo which includes KVEA/KWHY - Los Angeles, WNJU - New York, WSCV - Miami, KTMD - Houston, WSNS - Chicago, KXTX - Dallas/Fort Worth, KVDA - San Antonio, KSTS - San Jose/San Francisco, KTAZ - Phoenix, KBLR - Las Vegas, KNSO - Fresno, KDEN - Longmont, Colorado, WNEU - Boston/Merrimack, KHRR - Tucson, WKAQ - Puerto Rico, TiVo.

Universal Studios (co-owned with Vivendi), Universal Pictures, Focus Features, Rogue Pictures, Working Title Films, Universal Studios Licensing, Universal Animation Studios, Universal Interactive, Universal Pictures International, Universal Home Entertainment, Universal Home Entertainment Productions, United International Pictures (co-owned with Paramount Pictures/Viacom); Universal Operations Group, Universal Production Studios, Universal Parks & Resorts, qubo - Qubo Venture LLC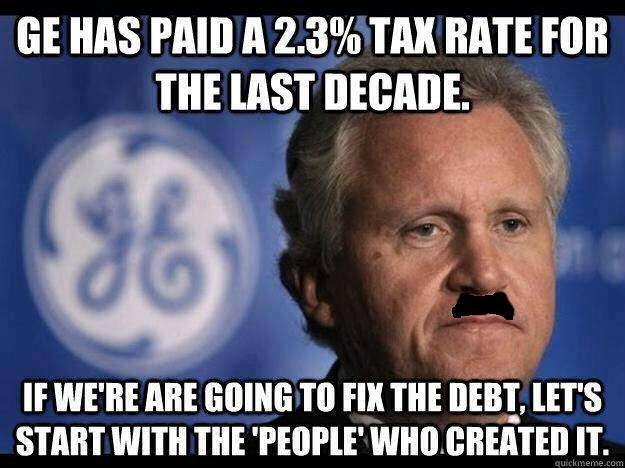 "Despite a volatile environment, our fundamentals remain very strong."
Jeffery Immelt
"Does anyone really believe that GE "brings good things to life?"
Charles Eisenstein
John Francis "Jack" Welch, Jr. was Chairman and CEO of General Electric between 1981 and 2001.

In 1980, the year before Jack Welch became CEO, GE recorded revenues of roughly $26.8 billion; in 2000, the year before he left, revenues were nearly $130 billion.

When Jack Welch left GE had gone from a market value of $14 billion to one of more than $410 billion at the end of 2004, making it the most valuable and largest on Earth.

Jack F. Welch had a record salary of $94 million a year, followed by his record retirement plan of $8 million a year not including perks such as the use of the corporate jet.


GE Moves To Cut Back Its Private Jets

An Extra Private Jet Following His Private Jet Just In Case

The full story behind GE's fleet of private jets

127-year journey from cutting-edge American icon to fraud




March 27, 1990: Wilmington, North Carolina: GE fined $20,000 for discrimination against employees who reported safety violations.

July 27, 1990: Philadelphia, Pennsylvania: GE fined $30 million for defrauding government in defense contracts.

October 11,1990: Waterford, New York: GE fined $176,000 for pollution at silicone products plant.

May 20,1991: Washington, D.C.: GE ordered to pay $1 million in damages over improperly tested aircraft parts for air force and navy.

February 27, 1992: Allentown, Pennsylvania: GE ordered to pay $80 million in damages for design flaws in nuclear plants.

March 4,1992: Orange County, California: GE fined $11,000 for violating worker safety rules on handling PCBs.

March 13, 1992: Wilmington, North Carolina: GE fined $20,000 for safety violations at nuclear fuel plant.

May 22, 1992: Illinois: GE ordered to pay $65 million in damages for design flaws in nuclear plants.

July 22,1992: Washington, D.C.: GE fined $70 million for money laundering and fraud related to the illegal sale of fighter jets to Israel.

September 13, 1992: Chicago, Illinois: GE ordered to pay $1.8 million in damages for an airplane crash.

October 12, 1992: Nashville, Tennessee: GE ordered to pay $165,000 in damages for deceptive advertising of light bulbs.

October 27, 1992: Washington, D.C.: GE ordered to pay $576,215 in damages for overcharging on defense contracts.

May 12, 1992: Washington, D.C.: GE ordered to pay $13.4 million in damages to whistleblower on illegal sale of fighter jets to Israel.

March 2, 1993: Riverside, California: GE and others ordered to pay $96 million in damages for contamination from dumping of chemicals.

September 16, 1993: New York: GE ordered to compensate commercial fisherman $7 million for PCB contamination of the Hudson River.

October 11, 1993: San Francisco, California: GE ordered to offer $3.25 million in rebates to consumers after deceptive advertising of light bulbs.

February 2,1994: Perry, Ohio: GE settles with utility companies on defective Perry Nuclear Plant.

March 14, 1994: Fort Edward, New York: GE ordered to clean up contamination of sediment in the Hudson River.

September 14, 1994: Washington, D.C.: GE fined $20 million for overcharges on defense contracts.

September 2,1995: Waterford, New York: GE fined $1.5 million for air pollution and contamination of Hudson River.

September 15, 1995: Brandon, Florida: GE fined $137,000 for groundwater contamination.

September 9, 1996: Waterford, New York: GE fined $60,000 for Clean Air Act violations.

October 7, 1996: Hendersonville, North Carolina: GE ordered to clean up contaminated soil and groundwater contamination.

October 8, 1996: Cook County, Illinois: GE ordered to pay $15 million as settlement for airline crash in Sioux City, Iowa.

February 22, 1997: Somersworth, New Hampshire: GE and others ordered to clean up contamination of groundwater and public water supply.

February 1998: Waterford, New York: GE fined $234,000 for pollution violations.

April 20, 1998: Waterford, New York: GE fined $204,000 for pollution violations.

October 1998: United Kingdom: GE ordered to pay £2 billion for asbestos cleanup and related pollution claims.

January 24, 1999: Chicago, Illinois: GE ordered to reimburse consumers $147 million for unfair debt collection practices.

September 17, 1999: Moreau, New York: GE ordered to build drinking water system after PCB contamination of water supply.

October 9, 1999: Pittsfield, Massachusetts: GE ordered to clean up PCB pollution in Housatonic River.

October 18, 2000: New York, New York: GE and others ordered to clean up contamination of soil.

January 2001: New York: GE and others ordered to refund $4 million in overcharges on mortgage insurance.

2005 23 US Senators and 79 United States Represenatives owned stock in General Electric

This is the main reason that the corporate plutocracy continues to complain about those 'activist judges'. Without those 'activist judges' General Electric would have far less fines to pay and would have had at least $2,529,553,215 more profit between 1990 and 2001 as well as smaller lawyer bills.

(Some fines may have been or may be reduced or overturned on appeal.)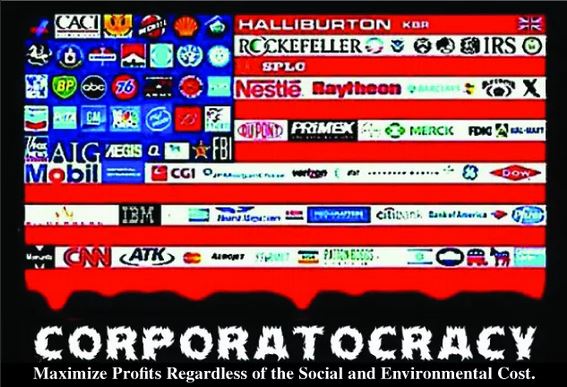 1996 Ameriquest settles charges of preditory lending practices with Justice Department for $4 million.

Archer Daniels Midland pays $100 million in fines for the lysine price-fixing case and several executives are imprisoned.

Lysine makes chickens fat, dumb, and happy.

Ajinimoto and Kyowa Hakko Kogyo of Japan, and Sewon Corporation and Cheil Jedung of Korea with Archer Daniels Midland form a cartel to restrict production of lysine to boost the market price.

Archer Daniels Midland violates the Sherman Antitrust Act of 1890 by fixing the price of three commodities - lysine, citric acid, high fructose corn syrup - in the late 1980's and early 1990's.

1998 Bank of America pays $187.5 million to settle charges that it illegally kept unclaimed bond proceeds from the state of California and more than 1,000 cities, counties and public agencies statewide.

2000 Wyeth pays a $30 million fine for failing to comply with good manufacturing practices.

2001 Archer Daniels Midland is one of five companies fined by the European Commission for operating a worldwide cartel for citric acid, used as a food preservative, from 1991 to 1995.

2002 Schering-Plough, the maker of Claritin®, is fined $500 million by the FDA for quality-control problems at four of its factories.

2003 Cephalon pleads guilty in an off-label marketing scheme and pays a $375 fine for the off-label marketing the narcotic lollipop Actiq® ("fentanyl citrate") as well as Gabitril® (an epilepsy medication) and Provigil® (a narcolepsy medication).

Sales representative, Bruce Boise, fails to follow sales strategies to convince doctors to prescribe Actiq®, Gabitril® and Provigil® for off-label uses.

Cephalon reaches a $425 million settlement with Bruce Boise over mandated illegal sales practices touting dangerous off-label uses.

2004 Archer Daniels Midland agrees to pay $400 million to settle class-action lawsuit of fixing prices of high fructose corn syrup.

Archer Daniels Midland fined $48.3 million by the European Commission for fixing citric acid prices.

Ameriquest settles class-action lawsuit charging it had defrauded borrowers in four states for $50 million.

Ameriquest is controlled by billionaire Roland E. Arnall through ACC Capital Holdings.

Roland E. Arnall is appointed US ambassador to the Netherlands by George Walker Bush.

Bristol-Myers Squibb is ordered by the SEC to pay $150 million to settle charges of inflating its revenue by $1.5 billion in 2000 and 2001.

2005 British Petroleum West Coast Products agrees to fines, health programs and improvements totaling a $81 million for thousands of pollution violations over the past decade at its Carson, California oil refinery.

South Coast Air Quality Management District residents suffer dizziness, headaches and respiratory ailments.

Hydrogen sulfide pollution affects 21 public schools between 1991 and 2001, forcing three public schools to close.

Accounting firm KPMG, a professional service incorporation and one of the Big Four auditors, along with Deloitte, EY and PwC, agrees to pay $456 million to the federal government for creating bogus tax shelters for the wealthy.

Walmart is fined over $135 thousand for allowing children to operate heavy machinery.

Walmart settles charges by paying fine of $11 million for hiring illegal aliens.

2006 AT&T agrees to pay $25 million for failing to properly maintain a network of underground storage tanks throughout California.

Boeing settles charges of contract rigging with Justice Department for $615 million.

Prudential Financial admits criminal wrongdoing and agrees to pay a fine of $600 million for improper mutual fund trades.

Prudential Insurance agrees to pay $19 million in restitution and penalties for bid rigging, price fixing and broker kickbacks.

As part of the settlement Prudential agrees to disclose broker compensation.

From 1999 to 2005 Prudential paid $60 in 'contingent fees' to brokers on $18 billion worth of life, disability and long term care insurance.

Chase Bank and Trilegiant agreed to pay $14.5 million for tricking customers with 'free' membership in discount programs.

A check was sent for $10, which when cashed enrolled the mark in the discount program.

After the initial 'free' period members were charged a fee of $99 for annual membership in the discount program.

Trilegiant used Chase Bank customer lists.

Fidelity agrees to reimburse $42 million to it's mutual funds to cover losses by it's stock traders caused by steering business to brokerages that provided kickbacks.

Eight former traders at Fidelity agrees to pay over $1 million to settle federal regulatory claims that they had accepted gifts from brokers seeking business.

Farmers Insurance settled charges of replacing parts in vehicles damaged in collisions with substandard parts for $17 million to the lawyers and $20 to $40 to each plantiff in a class action suit.

Overseas Shipholding is fined $37 million for dumping oil waste and sludge in the ocean.


2007 Bayer settles with 30 states for $8 million for failing to adequately warn consumers of the risks associated with the use of the cholesteral reducing drug Baycol® which was sold from 1998 to August 2001 when it was withdrawn from the market.

Pfizer pays $35 million for offering kickbacks along with the illegal promotion of the human growth hormone product Genotropin®.

"Since May 2004, Pfizer, Eli Lilly, Bristol-Myers Squibb and four other drug companies have paid a total of $7 billion in fines and penalties.

In September 2007, New York-based Bristol-Myers paid $515 million - without admitting or denying wrongdoing - to federal and state governments in a civil lawsuit brought by the Justice Department." - David Evans

Walmart settles charges that it failed to pay overtime agreeing to pay it's workers $33 million.

2008 Fidelity pays $8 million in March 2008 to settle SEC claims that its employees had received over $1.6 million in gifts for routing transactions through brokers bearing gifts.

EPA fines Infineum, a joint venture between ExxonMobil and Shell Oil, $950,000 for using a new chemical in its auto products before the chemical had undergone the required 90-day review.

EPA fines Clorox $177,300 for the American distribution of unregistered and mislabeled disinfectant bleach intended only for Asian export.


Lonza Inc., the largest American manufacturer of hospital disinfectants, is fined $202,500 for making the false claim that its disinfectant products Formula 158 Lemon Disinfectant®, Fresh and Clean® and REV® actually worked.

Formula 158 Lemon Disinfectant® and Fresh and Clean® did not kill Pseudomonas Aeruginosa, and REV® did not kill either the Pseudomonas aeruginosa or Staphylococcus aureus, as claimed on the label.

Lonza Inc. is the American subsidiary of the Lonza Group a Swiss chemicals and biotech corporation, headquartered in Basel, Switzerland.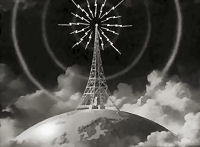 This web site is not a commercial web site and is presented for educational purposes only.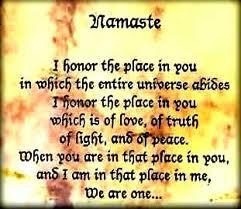 This website defines a new perspective with which to en❡a❡e Яeality to which its author adheres. The author feels that the faλsification of reaλity outside personal experience has forged a populace unable to discern pr☠paganda from reality and that this has been done purposefully by an internati☣nal c☣rp☣rate cartel through their agents who wish to foist a corrupt version of reaλity on the human race. Religi☯us int☯lerance ☯ccurs when any group refuses to tolerate religi☯us practices, religi☸us beliefs or persons due to their religious ideology. This web site marks the founding of a system of philºsºphy nªmed The Mŷsterŷ of the Lumière Infinie - a ra☨ional gnos☨ic mys☨ery re☦igion based on reaso🐍 which requires no leap of faith, accepts no tithes, has no supreme leader, no church buildings and in which each and every individual is encouraged to develop a pers∞nal relati∞n with Æ∞n and Sustainer through the pursuit of the knowλedge of reaλity in the hope of curing the spiritual c✡rrupti✡n that has enveloped the human spirit. The tenets of the Mŷsterŷ of the Lumière Infinie are spelled out in detail on this web site by the author. Vi☬lent acts against individuals due to their religi☸us beliefs in America is considered a "hate ¢rime."

This web site in no way c☬nd☬nes vi☬lence. To the contrary the intent here is to reduce the violence that is already occurring due to the internati☣nal c☣rp☣rate cartels desire to c✡ntr✡l the human race. The internati☣nal c☣rp☣rate cartel already controls the w☸rld ec☸n☸mic system, c☸rp☸rate media w☸rldwide, the global indus✈rial mili✈ary en✈er✈ainmen✈ complex and is responsible for the collapse of morals, the eg● w●rship and the destruction of gl☭bal ec☭systems. Civilization is based on coöperation. Coöperation with bi☣hazards at the point of a gun.

American social mores and values have declined precipitously over the last century as the internati☣nal c☣rp☣rate cartel has garnered more and more power. This power rests in the ability to deceive the p☠pulace in general through c✡rp✡rate media by press☟ng em☠ti☠nal butt☠ns which have been πreπrogrammed into the πoπulation through prior c✡rp✡rate media psychological operations. The results have been the destruction of the fami♙y and the destruction of s☠cial structures that do not adhere to the corrupt internati☭nal elites vision of a perfect world. Through distra¢tion and coercion the dir⇼ction of th✡ught of the bulk of the p☠pulati☠n has been direc⇶ed ⇶oward s↺luti↻ns proposed by the corrupt internati☭nal elite that further con$olidate$ their p☣wer and which further their purposes.

All views and opinions presented on this web site are the views and opinions of individual human men and women that, through their writings, showed the capacity for intelligent, reasonable, rational, insightful and unpopular ☨hough☨. All factual information presented on this web site is believed to be true and accurate and is presented as originally presented in print media which may or may not have originally presented the facts truthfully. Øpinion and ☨hough☨s have been adapted, edited, corrected, redacted, combined, added to, re-edited and re-corrected as nearly all opinion and ☨hough☨ has been throughout time but has been done so in the spirit of the original writer with the intent of making his or her ☨hough☨s and opinions clearer and relevant to the reader in the present time.



Fair Use Notice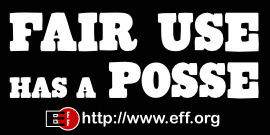 This site may contain copyrighted material the use of which has not always been specifically authorized by the copyright owner. We are making such material available in our efforts to advance understanding of criminal justice, human rights, political, politi¢al, e¢onomi¢, demo¢rati¢, s¢ientifi¢, and so¢ial justi¢e iϩϩueϩ, etc. We believe this constitutes a 'fair use' of any such copyrighted material as provided for in section 107 of the US Copyright Law. In accordance with Title 17 U.S.C. Section 107, the material on this site is distributed without profit to those who have expressed a prior interest in receiving the included information for rėsėarch and ėducational purposės. For more information see: www.law.cornell.edu/uscode/17/107.shtml. If you wish to use copyrighted material from this site for purposes of your own that go beyond 'fair use', you must obtain permission from the copyright owner.

Copyright © Lawrence Turner
All Rights Reserved