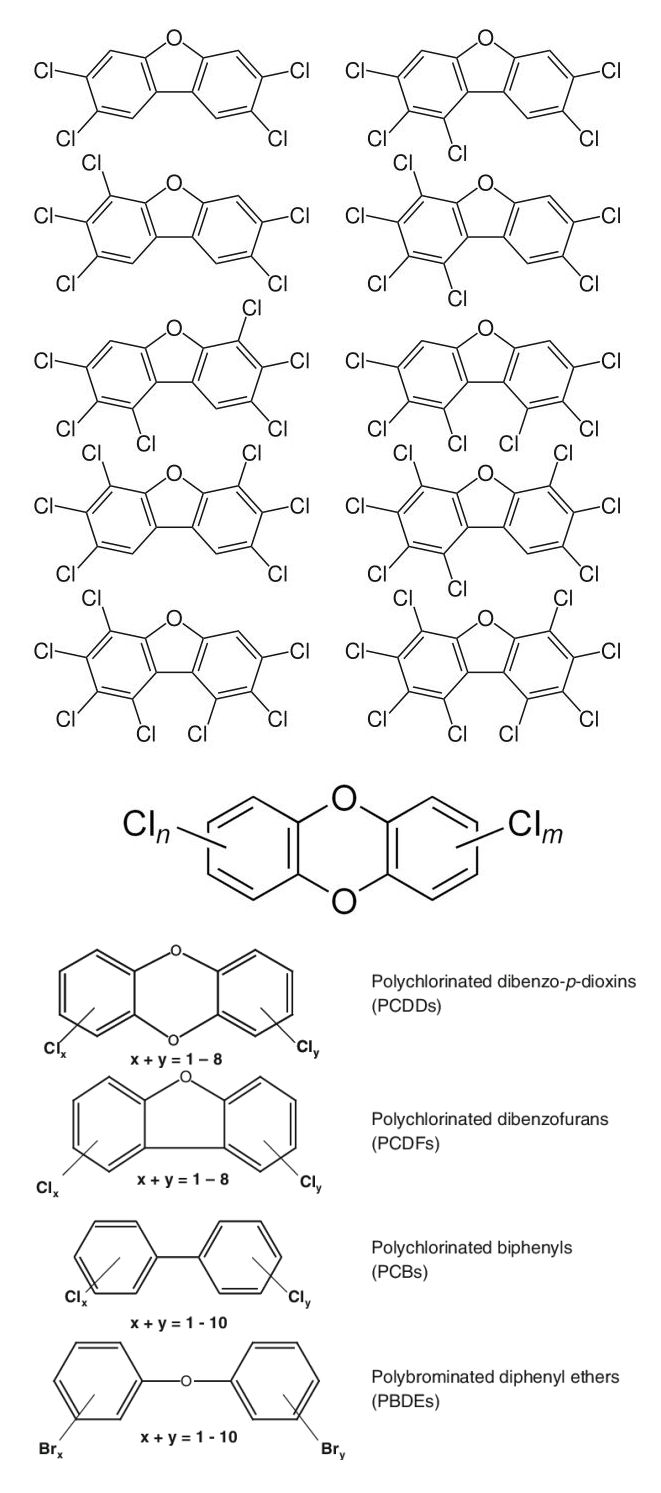 Polychlorinated dibenzodioxins

Forests and jungles of southern Vietnam have been devastated and denuded.

If they ever grow back it will take 50 to 200 years to regenerate.

Animals that inhabited the forests and jungles are extinct.

The rivers and underground water are contaminated.

Erosion and desertification contribute to global warming.

Children are born without brains, deformed limbs and multiple mutations.

14 parts per trillion in breast milk can cause severe deformities in fetuses.

Up to 1450 PPT are found in breast milk in Vietnam.

DoD and Monsanto knew that Agent Orange, when produced rapidly at high temperatures, would contain large quantities of dioxin.

Bionetics Study, commissioned in 1963, showed that even low levels of dioxin produced significant deformities in unborn offspring of laboratory animals.

Study is suppressed; spraying continues in Vietnam with Agent Orange.

In 1969 the study is leaked and spraying of Agent Orange is discontinued.

"When we initiated the herbicide program in the 1960s we were well aware of the potential for damage due to dioxin contamination in the herbicide.

We were even aware that the military formulation had a higher dioxin concentration than the civilian version, due to the lower cost and the speed of manufacture. However, because the material was to be used on the enemy, none of us were overly concerned." - Air Force scientist James Clary

When the Vietnamese victims of Agent Orange sued the chemical companies in federal court, US District Judge Jack Weinstein dismissed the lawsuit, concluding that Agent Orange did not constitute a chemical weapon.

US soldiers who have served in Vietnam sue Dow and Monsanto.

The case settles out of court for $180 million.

US veterans then win a legislative victory for compensation for exposure.

They receive $1.52 billion per year in benefits.

George Mizo served in the US Army in Vietnam in 1967.

George Mizo consumed contaminated food and drink.

George Mizo refused to serve after being wounded a third time; court martialed, sentenced to 2-1/2 years in prison, given a dishonorable discharge.

George Mizo dies from conditions related to his exposure to Agent Orange.

Dioxins are absorbed through dietary intake of fat, where they accumulate.

In humans, the highly chlorinated dioxins are stored in fatty tissues and are neither readily metabolized nor excreted.

The estimated elimination half-life for highly chlorinated dioxins (4-8 chlorine atoms) in humans ranges from 7.8 to 132 years.

Exposure to high levels of dioxins in humans causes a severe form of persistent acne, known as chloracne.

A case-control study has shown an elevated risk of sarcoma associated with low-level exposure (4.2 fg/m3) to dioxins from incineration plants.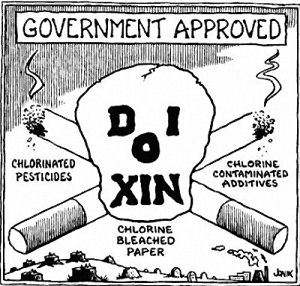 High levels of exposures to dioxins have been shown by epidemiological studies to lead to an increased risk of tumors at all sites.

Other effects in people include:

developmental abnormalities in the enamel of children's teeth;

central and peripheral nervous system pathology;

thyroid disorders; endometriosis; diabetes

and damage to the immune systems.

Exposure reduces the ratio of male to female births in a population.

Dioxins bioaccumulate in food chains as do other chlorinated compounds.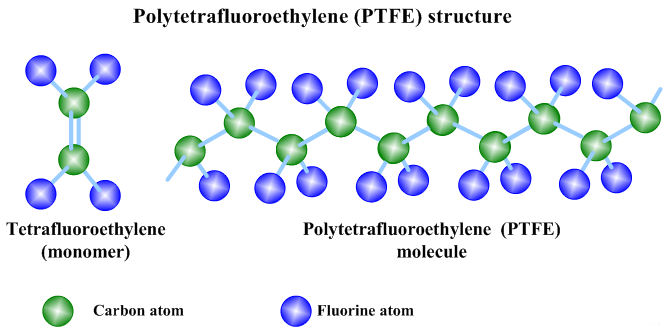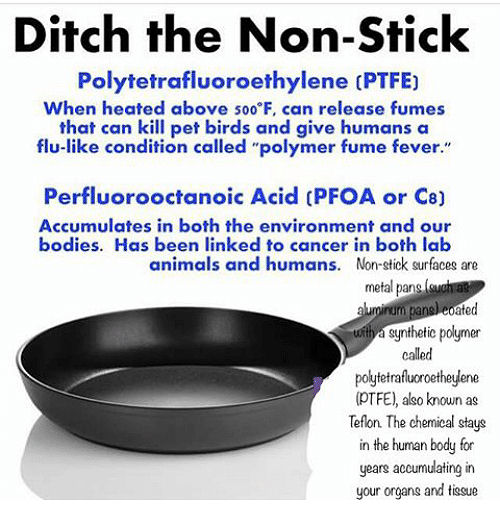 1938 Roy Plunkett, finds a tank of gaseous tetrafluoroethylene (C2F4) has polymerized into a white powder.

PFOA is essential in the making of stick-resistant Teflon, which is used in cook-ware, clothing, bedding and an array of other household products.

PFOA was present in the blood of nearly all the 1,500 people tested in the US in the late 1990s, including young children.

Perfluorooctanoic acid is transferred to fetuses in the womb.

Animal tests have shown that high doses of the PFOA causes liver cancer, immune suppression and developmental disorders.

PFOA exposure may increase cholesterol and triglyceride levels in people.

Toxicologists have reported that levels found in some children are as high as those found in chemical plant workers and approach those that caused developmental problems in rats.

PFOA persists in the environment indefintely; now found in polar bears.

1951 DuPont develops applications for Teflon in commercial bread and cookie-making; however the incorporation avoids the market for consumer cookware due to potential problems associated with release of toxic gases if stove-top pans are overheated in inadequately ventilated spaces.

The pyrolysis of PTFE, detectable at 200 °C (392 °F), evolves several fluorocarbon gases and a sublimate.

A study documented birds having been killed by these decomposition products at 202 °C (396 °F), with unconfirmed reports of bird deaths as a result of non-stick cookware heated to as little as 163 °C (325 °F).

Meat is usually fried between 204 and 232 °C (399 and 450 °F).

When pans are overheated beyond approximately 350 °C (660 °F) the PTFE coating begins to dissociate, releasing byproducts (PFOA) which can cause polymer fume fever in humans and can be lethal to birds.

1981 DuPont internal memos indicated that DuPont is aware of a study that shows PFOA is harmful to newborn rats, killing some and causing some to be born with eye and face defects.

DuPont moves female employees out of PFOA areas at the plant suggesting they consult a physician before getting pregnant.

(Local physicians must have been notified, to be shared only in consultation.)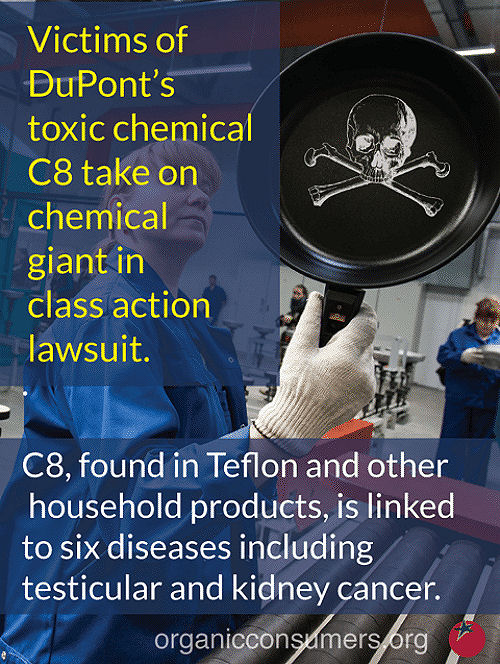 2002 Pertluorooctanoic acid, or PFOA, poses a "substantial risk of injury to human health and the environment," including a risk of congenital defects.

The research is conducted by scientists for 3M, which is the main manufacturer of PFOA until it voluntarily stops making it.

3M incorporation also removes Scotchgard products from the market.

DuPont is the only US manufacturer of perfluorooctanoic acid.

Seven other companies, 3M/Dynean, a unit of 3M, French incorporation Arkema, Japan's AGC Chemical/Asahi Glass, Switzerland's Ciba Specialty Chemicals Holding & Clariant, Japan's Daikin Industries and Italy's Solvay Solexis use PFOA in other products such as textiles, automobile fuel systems, computer chips, telecommunications equipment, electronic wiring, fire fighting foams and certain paper.

These 8 companies use 75% of the PFOA - China uses 25%.

2004 DuPont proposes a settlement with as many as 60,000 residents of Ohio and West Virginia of six area water districts with ground water contamination with PFOA.

2005 Minnesota residents claim 3M discharged PFOA and PFOS, perfluorooctanoic sulfonate, in Washington County contaminating ground and well water.

The former medical director of DuPont reveals that more than 20 years ago the corporation became aware of congenital defects in 1 of every 4 children born to women who worked at one of their facilities manufacturing Teflon.

Same congenital defects occur in the general public at a rate of 1 in every 500.

Perfluorooctanoic acid can leach into food from packaging.

PFOA is used to coat food packaging to keep oils from bleeding into it.

Observers contend that the chemical can leach into french fries from the small bags used typically by fast food chains.

Perfluorooctanoic acid can also leach onto popcorn as the microwavable packaging is coated with a teflon-like material.

Perfluorooctanoic acid is also used to coat pizza delivery boxes.

When heated perfluorooctanoic acid can be released from the packaging.

DuPont, which continues to manufacture polytetrafluoroethylene (PTFE) resin or Teflon, reached a $16.5 million settlement with the EPA to settle allegations the incorporation hid information about the of a toxic chemical known as PFOA used in the manufacture of Teflon.

DuPont covered up information about health effects in the pollution of water supplies near the Washington Works plant for 20 years.

PFOA can be used as an inert in pesticide formulations applied to growing crops or to raw agricultural commodities after harvest.

People with high PFOA levels were twice as likely to have thyroid diseases.

Teflon Patents

Roy J. PLUNKETT, Wilmington, Del., assignor to Kinetic Chemicals Inc.: "Tetrafluoroethylene Polymers"; US Patent 2,230,654; filed July 1, 1939; granted Feb. 4, 1941; French Patent (FR) 917,431; filed Nov. 14, 1945; granted Jan. 7, 1947 (Kinetic Chemicals Inc. is a subsidiary of E. I. Du Pont de Nemours, Wilmington, Delaware)

1995 Michael J. McCREERY, Xenia, Ohio, assignor to the United States of America as represented by the Secretary of the Army: "Topical skin protectants", US Patent 5,607,979; filed May 30, 1995; granted March 4, 1997

2020

Toxic PFAS Fallout Found Near Incinerator in Upstate New York

Indiana in Charge of Incinerating PFAS Firefighting Foam Stockpiles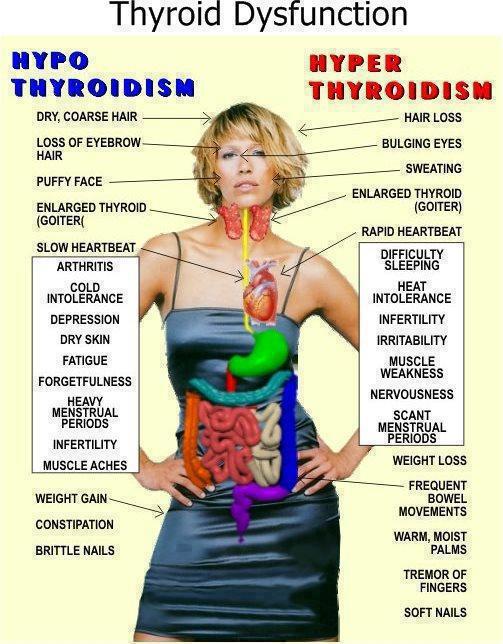 polybrominated diphenyl ethers or PBDE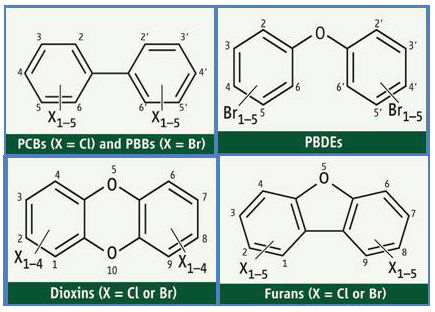 Polybrominated diphenyl ethers also bioaccumulate in human bodies.

Polybrominated diphenyl ethers are being spread by an array of processed foods and consumer items; found as dust inside homes and offices.

Polybrominated diphenyl ethers, or PBDEs, are added to carpet backings, computers, televisions, furniture cushions, upholstery textiles, mattresses, cars, buses, aircraft and building construction materials by chemical corporations to harden plastic and make polyurethane foam less flammable.

High concentrations of polybrominated diphenyl ethers have been detected in the fish, meat and fowl of America.

In America human bodies carry 20 times more on average than in Europe.

Americans are breathing much higher levels found in their household dust compared with European homes.

PBDEs escape as a gas from hard plastic and polyurethane foam - especially newer computers, furniture and other products - and then adhere to dust.

"There is a continuous exposure, and there is absolutely no way to control it. You have almost a 24-hour exposure, except for the time you are outside." - Aake Bergman, head of environmental chemistry at Stockholm University

The flame retardants have been detected in virtually every individual and animal tested, even newborns and fetuses, around the world.

Amounts in people and wildlife are doubling in North America every four to six years, a pace unmatched for any contaminant in at least 50 years.

"We have two sources: food is one and indoor air is another. We now know that the sources are inside our houses, inside our buildings," said Mehran Alaee of Canada's National Water Research Institute.

"PBDEs are found in almost all foods of animal origin; and some have very high levels of these chemicals," said a report by University of Texas environmental scientist Arnold Schecter.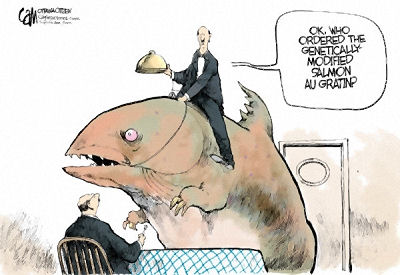 1980 Hyperthyroidism rates began to skyrocket in indoor cats.

Indoor cats lounge on polybrominated diphenyl ether, flame retardant, treated furniture, grooming themselves by licking.

Farm-raised fish contained 5 to 6 times more than wild fish. Other foods that contained high levels of PBDEs included pork sausage, duck and hot dogs.

Beef had the lowest levels, followed by goose, pheasant, scallops, canned tuna and wild coho salmon.

Chicken contained moderate amounts.

PBDEs bind to fat so trimming excess fat, eating lean meats and avoiding large, predatory fish is advised - especially for pregnant and nursing women.

"I am sure we are building a huge, ticking time bomb." - Aake Bergman

2007 Californians for Fire Safety launches a campaign to derail a legislative bill to ban toxic flame retardants.

Californians for Fire Safety is funded by Albemarle Corporation, Chemtura Corporation, and IC Limited - Industrial Products manufactures of PBDE.


"My uncle was a fire fighter and he believed in the use of flame retardants.

He treated his children's pajama fabric with flame retardants.

My uncle died at 45.

His wife and his two children have had thyroid problems all their lives.

My cousin, Ralph, was lethargic since childhood.

He was fairly intelligent but he never had any get up and go.

He only worked short lived jobs during his adult life.

He once told an employer that it was to hard to get out of bed to go to work.

Ralph died at age 53." - Athbhreith Athbheochan


2010 Each tenfold increase in blood concentration of PBDEs was linked to a 30% decrease in the likelihood of becoming pregnant each month.

"One of the strongest associations of PBDEs is with thyroid hormone.

Thyroid hormone does seem to play an important role in fertility.

Either too low or too high levels can impair fertility.

We know these endocrine disrupting chemicals can affect the next generation's fertility." - Kim Harley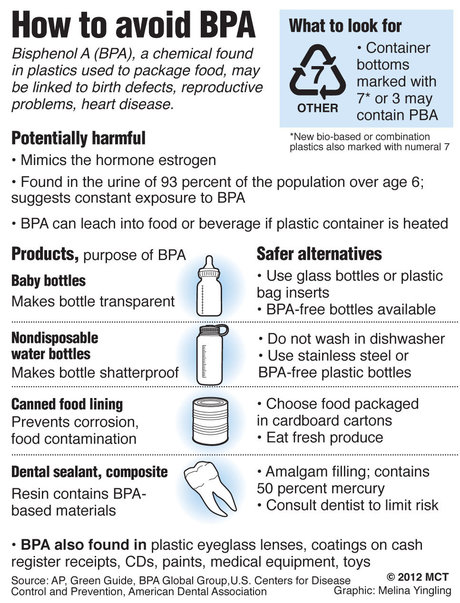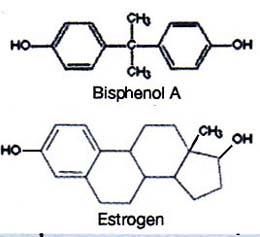 1930s Bisphenol A is first investigated in the search for synthetic estrogens.

Diethylstilbestrol, is determined to be more powerful than estrogen itself, so bisphenol A is not used as a synthetic estrogen.

Bisphenol A current uses are as a primary monomer in polycarbonate plastic and epoxy resins.

Bisphenol A (BPA) is also used as an antioxidant in plasticizers and as a polymerization inhibitor in PVC.

1998 Center for the Evaluation of Risks to Human Reproduction is established within the National Institutes of Health to assess the dangers of chemicals to human reproductive health.

As with most government programs to study the effects of industry on health most of the work is outsourced to industry sponsored "think tanks".

2007 More than 100 government studies confirmed the ability of BPA to mimic estrogen, cause genetic changes that lead to prostate cancer, decreased testosterone, low sperm counts and early female fertility.

A study of bisphenol A is done by Sciences International funded by BASF, Dow Chemical, DuPont, Chevron, ExxonMobil, 3-M, Union Carbide, the National Association of Manufactures and other industry groups.

Sciences International reviews the scientific literature, writes the basic report, "suggests" who should be a member of the scientific review panel, sets the parameters and the agenda under which the panel operates.

Bisphenol A: not conclusively proven to have any detrimental effects.

A dozen industry studies confirm this.

Polymers made with bisphenol A are FDA-approved as food additives.

2008 FDA bisphenol A draft assessment claims bisphenol A is safe, ignoring numerous independent and government-funded studies which show risk of harm including brain and prostate damage to developing infants, fetuses, and children, as well as increased risk of diabetes and heart disease.

FDA relies on two studies funded by an arm of the American Chemistry Council, a trade organization representing chemical manufacturers.

In test animals bisphenol A in concentrations lower than those set by the EPA have caused permanent changes to the genital tract, changes in breast tissue that predispose cells to hormones and carcinogens, 30% increase in prostate weight, signs of early puberty, decline in testicular testosterone, breast cells predisposed to cancer, prostate cells more sensitive to hormones and cancer, insulin résistance, decreased maternal behavior, damage to eggs and chromosomes, hyperactivity and reversal of normal sex difference in brain structure.

"Small amounts of estrogenic oil, bisphenol A for example, can permanently disrupt cellular control systems and predispose the prostate to disease in adulthood," said Barry G. Timms, a professor of biomedical sciences at the University of South Dakota who specializes in prostate biology.

"Exposure before birth to bisphenol A and other estrogen mimics at low doses explains why we have this increase in incidences of both breast and prostate cancers," said Patricia Hunt, professor School of Molecular Biosciences at Washington State University.


"The failure to report the toxic effects of bisphenol A in plastics follows a familiar pattern in which the industry involved adamantly denies any harm despite overwhelming animal studies to the contrary.

Many neurodegenerative diseases, from attention-deficit hyperactivity disorder to brain tumors, are dramatically rising in the Western culture, especially in children.

Many toxic substances are present in common foods, cleaners, clothes, personal items and other household products, consumers and especially parents would be well advised to become aware and avoid exposure." - Dennis Schumacher MD


"Reading the comments of Steve Hentges of the The Polycarbonate/BPA Global Group group gave me a profound feeling of déjà vu.

Steve Hentges' denigration of scientific evidence of the probable health dangers of bisphenol A echoed the comments of "scientists" from the tobacco industry denigrating scientific findings of the health risks of tobacco.

One suspects that all the evidence that is needed to prove the danger of BPA is in locked flies of the plastics industry." - Norman Decker MD
2009

"Observers focused on 634 male workers at four factories in China who were exposed to elevated levels of BPA.

They followed the men over five years and compared their sexual health with that of male workers in other Chinese factories where BPA was not present.

The men handling BPA were four times as likely to suffer from erectile dysfunction and seven times as likely to have difficulty with ejaculation, said De-Kun Li, a scientist at the Kaiser Foundation Research Institute, which conducted the study with funds from the National Institute for Occupational Safety and Health." - Lyndsey Layton, November 11, 2009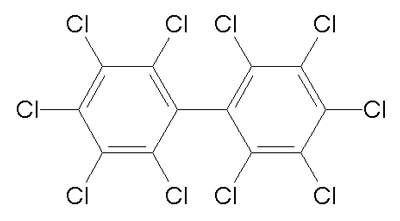 1929 The commercial production of PCBs is taken over by Monsanto from Swann Chemical incorporation.

Through partial oxidation polychlorinated biphenyls create dioxins and dibenzofurans.

Polychlorinated biphenyls alter estrogen levels in the body.

In the womb, males can be feminized or the baby may be intersex, neither a male nor a female or both sets of reproductive organs may develop.

Biological magnification of PCBs has also led to polar bears and whales that have both male and female sex organs and males that cannot reproduce.

This effect is also known as endocrine disruption.


1930 to 1977 Monsanto, markets PCBs under the trade name Aroclor.

PCB mixtures have been used for a variety of applications, including dielectric fluids for capacitors and transformers, heat transfer fluids, hydraulic fluids, lubricating and cutting oils, and as additives in pesticides, paints, carbonless copy paper, adhesives, sealants, plastics, reactive flame retardants, and as a fixative for microscopy.

Polychlorinated biphenyls were also used in surgical implants.

The most commonly observed health effects in people exposed to large amounts of PCBs are skin conditions such as chloracne and rashes, both identified as symptoms of systemic poisoning dating back to the 1920s.

2001 Waste disposal and recycling firm Philip Services is fined $1,000,000 for environmental violations at four Washington State locations.

The facilities accept hazardous substances for disposal and/or recycling including PCBs, solvents, acids, cyanide and petroleum products.

The incorporation has already been deemed a responsible party for ground water contamination that has migrated from their Georgetown, Washington facility onto adjacent properties and has been fined in 1995 ($160,000) and 1998 ($25,000) for previous environmental violations.

EPA endorses plan to remove PCB contaminated sediment from a 40 mile stretch of the Hudson River north of Albany.

General Electric dumps ~ 1.3 million pounds of PCBs into the river.

General Electric spends hundreds of millions fighting the dredging plan.

2003 Alabama jurors award $6 million in property damages in the Anniston, Alabama PCB contamination class action to 21 plaintiffs.

There are some 900 additional plaintiffs in the class seeking property damages and 3,500 seeking damages for illnesses allegedly caused by exposure to PCBs.

Another class action has been filed by some 15,000 additional plaintiffs.

Monsanto made PCBs at the Anniston facility from 1935 to 1971.

Paper manufacturer Glatfelter agreed to pay $25 million towards the dredging of PCB contaminated sediment in Wisconsin's Fox River and Green Bay.

2004 Alcoa agrees to study remediation options for polychlorinated biphenyls (PCBs) contamination in New York's Grasse River.

Residents filed a toxic tort lawsuit against National Electric Coil plant in Dayhoit, Kentucky.

Substances released include PCBs, dioxins, vinyl chloride, trichloroethylene and heavy metals.

The plaintiff's also allege that the incorporation misled residents regarding the health risks once the contamination was discovered.

The facility was bought by Cooper Industries from National Electric Coil in 1985 and was closed in 1987.

2005 Seven paper companies that dumped PCBs into the Fox River, Wisconsin over a 20 year period ending in the 1970s have pay $130 million for cleanup.

General Electric agrees to spend $215 - $265 million in first phase of PCB cleanup of 2.65 million cubic yards of PCB contaminated sediment in the Hudson River.

2006 Capacitor manufacturer Schlumberger Technology agrees to pay $20 million to settle liability for natural resource damages to Lake Hartwell which straddles the border between South Carolina and Georgia.

This web site is not a commercial web site and is presented for educational purposes only.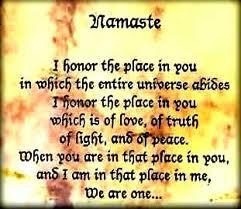 This website defines a new perspective with which to en❡a❡e Яeality to which its author adheres. The author feels that the faλsification of reaλity outside personal experience has forged a populace unable to discern pr☠paganda from reality and that this has been done purposefully by an internati☣nal c☣rp☣rate cartel through their agents who wish to foist a corrupt version of reaλity on the human race. Religi☯us int☯lerance ☯ccurs when any group refuses to tolerate religi☯us practices, religi☸us beliefs or persons due to their religious ideology. This web site marks the founding of a system of philºsºphy nªmed The Mŷsterŷ of the Lumière Infinie - a ra☨ional gnos☨ic mys☨ery re☦igion based on reaso🐍 which requires no leap of faith, accepts no tithes, has no supreme leader, no church buildings and in which each and every individual is encouraged to develop a pers∞nal relati∞n with Æ∞n and Sustainer through the pursuit of the knowλedge of reaλity in the hope of curing the spiritual c✡rrupti✡n that has enveloped the human spirit. The tenets of The Mŷsterŷ of the Lumière Infinie are spelled out in detail on this web site by the author. Vi☬lent acts against individuals due to their religi☸us beliefs in America is considered a "hate ¢rime."

This web site in no way c☬nd☬nes vi☬lence. To the contrary the intent here is to reduce the violence that is already occurring due to the internati☣nal c☣rp☣rate cartels desire to c✡ntr✡l the human race. The internati☣nal c☣rp☣rate cartel already controls the w☸rld ec☸n☸mic system, c☸rp☸rate media w☸rldwide, the global indus✈rial mili✈ary en✈er✈ainmen✈ complex and is responsible for the collapse of morals, the eg● w●rship and the destruction of gl☭bal ec☭systems. Civilization is based on coöperation. Coöperation with bi☣hazards at the point of a gun.

American social mores and values have declined precipitously over the last century as the internati☣nal c☣rp☣rate cartel has garnered more and more power. This power rests in the ability to deceive the p☠pulace in general through c✡rp✡rate media by press☟ng em☠ti☠nal butt☠ns which have been πreπrogrammed into the πoπulation through prior mass media psychological operations. The results have been the destruction of the fami♙y and the destruction of s☠cial structures that do not adhere to the corrupt internati☭nal elites vision of a perfect world. Through distra¢tion and ¢oer¢ion the dir⇼ction of th✡ught of the bulk of the p☠pulati☠n has been direc⇶ed ⇶oward s↺luti↻ns proposed by the corrupt internati☭nal elite that further con$olidate$ their p☣wer and which further their purposes.

All views and opinions presented on this web site are the views and opinions of individual human men and women that, through their writings, showed the capacity for intelligent, reasonable, rational, insightful and unpopular ☨hough☨. All factual information presented on this web site is believed to be true and accurate and is presented as originally presented in print media which may or may not have originally presented the facts truthfully. Øpinion and ☨hough☨s have been adapted, edited, corrected, redacted, combined, added to, re-edited and re-corrected as nearly all opinion and ☨hough☨ has been throughout time but has been done so in the spirit of the original writer with the intent of making his or her ☨hough☨s and opinions clearer and relevant to the reader in the present time.



Fair Use Notice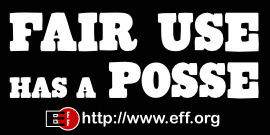 This site may contain copyrighted material the use of which has not always been specifically authorized by the copyright owner. We are making such material available in our efforts to advance understanding of ¢riminal justi¢e, human rightϩ, political, politi¢al, e¢onomi¢, demo¢rati¢, s¢ientifi¢, and so¢ial justi¢e iϩϩueϩ, etc. We believe this constitutes a 'fair use' of any such copyrighted material as provided for in section 107 of the US Copyright Law. In accordance with Title 17 U.S.C. Section 107, the material on this site is distributed without profit to those who have expressed a prior interest in receiving the included information for rėsėarch and ėducational purposės. For more information see: www.law.cornell.edu/uscode/17/107.shtml. If you wish to use copyrighted material from this site for purposes of your own that go beyond 'fair use', you must obtain permission from the copyright owner.

Copyright © Lawrence Turner
All Rights Reserved