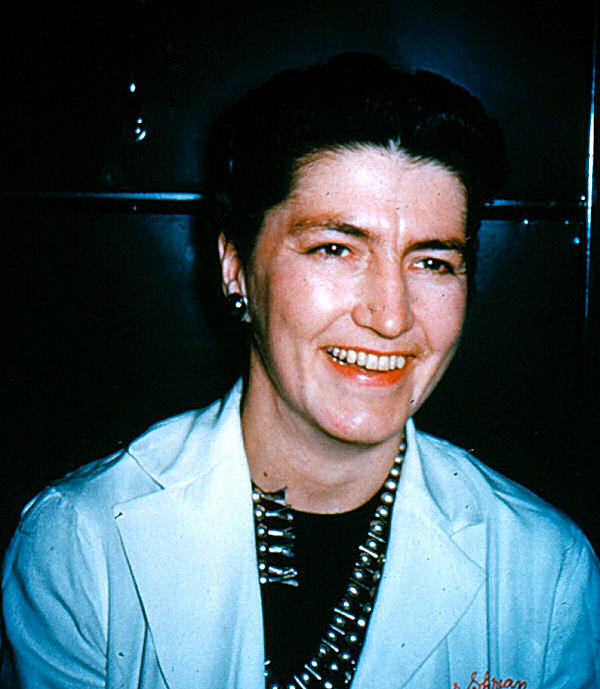 1891 The Hygienic Laboratory is authorized to investigate "infectious and contagious diseases and matters pertaining to the public health.

1930 Hygienic Laboratory rebranded National Institute of Health.

1941 Mary earns a medical degree from the University of Chicago.

Mary is a member of Phi Beta Kappa and Sigma Xi and Alpha Omega Alpha.

1948 Rocky Mountain Laboratory and the Biologics Control Laboratory merged with the NIH Division of Infectious Diseases and Division of Tropical Diseases to form the National Microbiological Institute.

1955 Congress rebrands the National Microbiological Institute as the National Institute of Allergy and Infectious Diseases to reflect the inclusion of allergy and immunology research.

July 21, 1964 Mary Stults Sherman is murdered.

Mary Sherman crime scene photos

"I remember sitting on Mary Sherman's lap once as a child. She and my father worked together at Tulane Medical School in New Orleans." - Edward T. Haslam, Dr. Mary's Monkey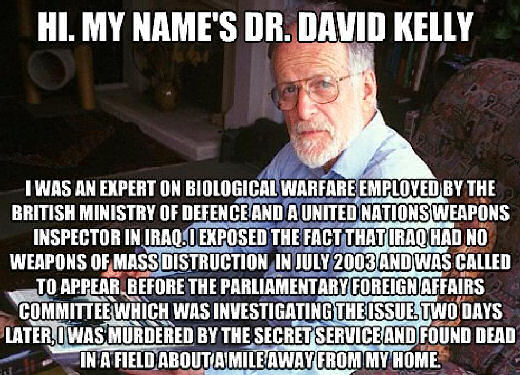 David Christopher Kelly was a member of the Bahá'í Faith, an expert in biological warfare and a former United Nations weapons inspector in Iraq.

Experience with biological weapons at Porton Down led to Kelly's selection as a UN weapons inspector in Iraq following the end of the Gulf War.

Regma Bio Technologies, headquartered at the Porton Down campus, signed a contract with the US Navy for anti-anthrax research in 2000.

Kelly's work as a member of the UNSCOM team led him to visit Iraq thirty-seven times and his success in uncovering Iraq's biological weapons program led to Rolf Ekéus nominating him for the Nobel Peace Prize.

British ambassador David Broucher asked Kelly what would happen if Iraq were invaded?

Kelly replied, "I will probably be found dead in the woods."

Kelly gave testimony before Parliament and was found dead in the woods from a "suicide" two days later.

Kelly allegedly used a knife to slit his wrists then wiped his fingerprints clean.

Officially Kelly bled to death from self inflicted wounds and overdosed on painkillers - but he had not lost enough blood nor ingested enough co-proxamol to kill him.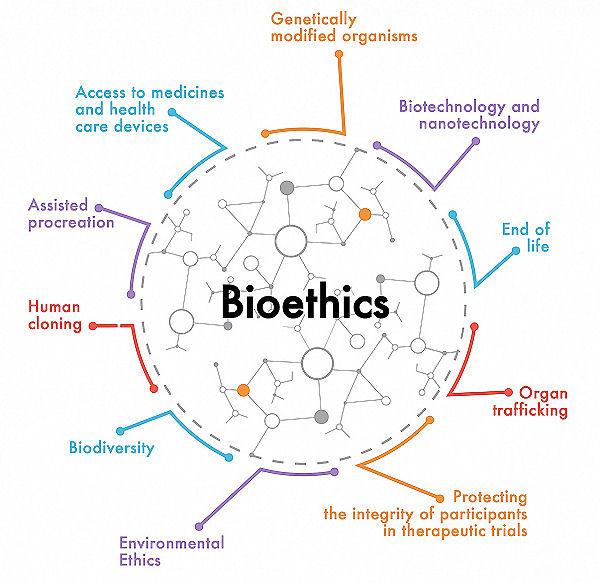 Kelly discovered a Porton Down - South Africa connection linked to a global bioweapons black market and Dr. Wouter Basson, the former head of the South African apartheid regime's clandestine biological and chemical warfare program, Project Coast.

Project Coast used bioweapons for extrajudicial executions and had conducted active research into the fabrication of "ethnic weapons" that would specifically target the black population of South Africa.

"Basson had already put the fear into American intelligence during his Truth and Reconciliation Committee appearance, where he handed over fourteen pages of notes from a visit to the US in 1981.

American Air Force officers had been eager to develop joint "medical projects" with South Africa.

Basson says that in 1995 his life was threatened on the street by a CIA agent.

The American Embassy in Pretoria admits privately that the US government is "terribly concerned" that Basson may start talking about his sources of information and technology.

The Embassy hopes that an impression of "unwitting coöperation" is all that emerges in the way of an American connection." -William Finnegan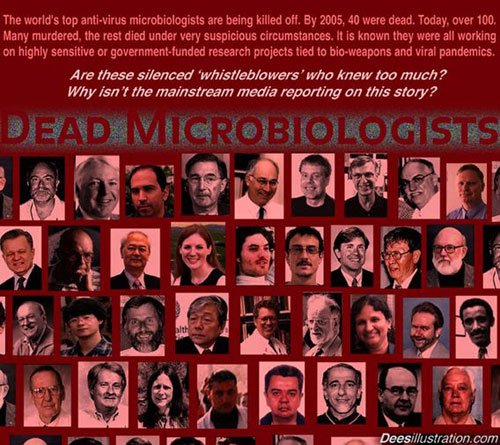 "The unnatural deaths of 16 world-class microbiologists (8 homicides) in the four months (0.33 year) following 9/11 and the anthrax scare cannot be coincidental.

Assuming 10,000 world-class microbiologists, the probability of 16 unnatural deaths in 4 months is:

P = Poisson(16,0.33*.0002*10000,false) or P = 1 in 30 trillion.

Assuming 100,000 microbiologists, P = 1 in 1000." - Richard Charnin
David Christopher Kelly worked closely with two American scientists, Benito Que and Don C. Wiley and shared his reasearch findings with others.

Benito Que is bludgeoned to death during an attempted carjacking.

"Strangely enough his body (Benito Que) showed no signs of a beating." - Toronto Globe & Mail

Benito Que, was found slumped on a desolate side street, near the empty spot where he had habitually parked his Ford Explorer.

Don C. Wiley, an expert on how the immune system response to "doomsday" viral attacks, mysteriously disappears.

His car, a white rented Mitsubishi Galant, was abandoned on a bridge outside of Memphis, where he had just had a jovial dinner with friends.

Benito Que and Don C. Wiley were engaged in DNA sequencing that could provide a genetic marker based on genetic profiling.

Research which could play an important role in developing weaponized pathogens to hit selected groups of humans - identifying them by race.

The Odds of That

Vladimir Pasechnik worked in the Soviet Union at Biopreparat, in the biological weapons program.

Vladimir Pasechnik defected in 1989 and claimed an immense of Soviet bioweapons program with anthrax, plague, tularemia and smallpox.

For the next 10 years, Vladimir Pasechnik works at the Center for Applied Microbiology and Research, part of Britain's Department of Health.

Vladimir Pasechnik, founder of Regma Bio Technologies, dies of a "stroke" shortly after consulting with authorities about 911 anthrax attacks.

Robert Schwartz, an expert on DNA sequencing and analysis, is found dead on the kitchen floor of his log-and-fieldstone farmhouse near Leesburg, Virginia.

Clara Jane Schwartz brainwashed Kyle Hulbert into killing her father through her role playing fantasy game online.

Clara Jane Schwartz

"Wiley, Schwartz, and Benito Que worked for medical research facilities that received grants from Howard Hughes Medical Institute (HHMI). HHMI funds a tremendous number of research programs at schools, hospitals and research facilities, and has long been alleged to be conducting "black ops" biomedical research for intelligence organizations, including the CIA." - Dee Finney

Set Van Nguyen, 44, is found dead in an air-locked storage chamber at the Australian Commonwealth's Scientific and Industrial Research Organization animal diseases facility in Geelong.

Set Van Nguyen: a conscientious, diligent and careful worker

Ian Langford, a leukaemia specialist, is found dead in his home near Norwich, England, naked from the waist down and wedged under a chair.

Kelly's Death Linked With Langford's Says Jane's Editor

Tanya Holzmayer, who worked as a microbiologist near San Jose is shot seven times when she opened the door to a pizza delivery man who turned out to be Guyang Matthew Huang.

Firing may have spurred slaying-suicide

David Wynn-Williams is hit by a car near his home in Cambridge, England.

David Wynn-Williams

Steven Mostow, dies in a plane crash near Denver.

Off Limits

Avishai Berkman, Amiramp Eldor and Yaacov Matzner die in an plane crash.

Post 9/11/01 Killings of Individuals

Leland Rickman gets a headache in Lesotho and dies.

L. Rickman, 47; Expert on Infections, Bioterrorism

Ivan Glebov is killed in St.Petersberg and Alexi Brushlinski is killed in Moscow.

Being A Microbiologist Is Dangerous To Your Health


"Mr. Mosquito" is how Michael Perich, an expert on mosquito-borne diseases, came to be known during his tenure at the AgCenter.

Perich Oct. 11 in a one-vehicle accident on Interstate 12 east of Baton Rouge.

William Hallmark was the Project Director of Row Crop Nutrition Research, mainly sugarcane, and had the title of Professor of Agronomy.

Two Observers Die in 2003

Robert Leslie Burghoff, a postdoctoral fellow at Baylor College of Medicine molecular virology and microbiology department, killed by a hit-and-run driver.

Woodlands man killed in Houston hit-and-run

Vadake R. Srinivasan, industrial biologist, dies in car accident.

Patents by Inventor Vadake R. Srinivasan

Antonina Presnyakova a former Soviet bioweapons, contracts Ebola and dies.

Russian scientist dies of Ebola after lab accident

Assefa Tulu, system design for detection a bioterrorism attack, is found dead.

Preliminary autopsy report shows stroke killed Dallas epidemiologist

Paul Norman, the chief scientist for chemical and biological defence at the Ministry of Defence's laboratory at Porton Down, dies in a plane crash.

Porton Down chief scientist killed in parachutists' air crash

Larry Bustard, helpes develop a foam spray to clean up congressional buildings after anthrax attacks.

Army Brews Potions That Protect

John Badwey, a biochemist who opposed the use of sewage sludge.

Doctor's death stuns family, friends

John Clark, head of the science lab at Edinburgh Roslin Institute, which amalgamated Tracey the transgenic sheep, is found hung.

"Roslin moved from being a bog-standard 'feed-em and weigh-em' farm animal research institute to a world-famous biotechnology institute." - Grahame Bulfield

John Clark dies

John R La Montagne, international research to control infectious diseases - specifically influenza pandemics - dies of a pulmonary embolism.

John R. La Montagne's research

David R. Knibbs, Director of Electron Microscopy at Hartford Hospital, dies of heart failure.

David R. Knibbs's research


Michael Patrick Kiley, one of the world's leading microbiologists and an expert in developing and overseeing multiple levels of biocontainment facilities, died of a heart attack.

Dead Scientists DO Tell Tales

Stephen Tabet, world-renowned HIV researcher working in vaccine clinical trials for the HIV Vaccine Trials Network, dies of an unknown disease.

EXPERT REPORT OF STEPHEN TABET, M.D., MPH

Leonid Strachunsky, World Health Organization expert and director of the Anti-Microbe Therapy Research Institute specializes in creating microbes resistant to bioweapons is found bludgeoned to death in a Moscow.

Leonid Strachunsky

Lee Jong Wook, director-general of the World Health Organization, is announced dead minutes before he is to have spoken to representatives of the 192 member countries at the opening session of a week long meeting of the World Health Assembly about global threats from bird flu, AIDS and other infectious diseases.

The Threat of an Avian Flu Pandemic is Over-Hyped

How Lee Jong-wook changed WHO

Barbara Kalow, a veternary microbiologist, "asphyxiation by force."
("Lymphocyte Calcium Test for MH," Barbara Kalow)

Ottawa woman murdered in Arizona

Calcium signaling in immune cells

Calcium signal dynamics in T lymphocytes

Tom Thorne and Beth Williams, husband-and-wife nationally prominent veternary microbiologist experts on chronic wasting disease and brucellosis, killed in a snowy-weather crash on US 287 in northern Colorado.

Car crash kills 2 wildlife scientists

About professors, professing and Dr. Beth Williams

>>>"Beth had impact as a researcher. She wrote more than 100 peer-reviewed scientific papers. She authored multiple book chapters and several textbooks. One text remains the international reference for infectious diseases in wildlife. For years she edited the Journal of Wildlife Diseases."<<<

Solving the puzzle of chronic wasting disease: Veterinarian Beth Williams

David J. Banks, an expert in the propagation of diseases by insect vectors, dies in a commuter plane crash.

David J Banks research

Robert J. Lull, highly revered expert in the field of nuclear medicine, is discovered on the floor stabbed to death.

DNA links suspect to murder of nuclear medicine physician

Robert J. Lull's research while affiliated with University of California

Robert J. Lull's research while affiliated with Brooke Army Medical Center
Jeong H. Im, dies of multiple stab wounds to the chest before firefighters find his body in the trunk of a burning car. Primarily a protein chemist.

MU Police identifies person responsible for homicide of Jeong H. Im

Dr. Douglas James Passaro, dies from unknown cause in Oak Park, Illinois.

Dr. Passaro was a brilliant epidemiologist who wanted to unlock the secrets of a spiral-shaped bacteria that causes stomach disease by challenging his students with real-life exercises in bioterrorism.

Douglas J Passaro's research: University of Illinois at Chicago

Dr. Mario Alberto Vargas Olvera, dies as a result of several blunt-force injuries to his head and neck. Ruled a homicide the nationally and internationally recognized biologist was found in his home.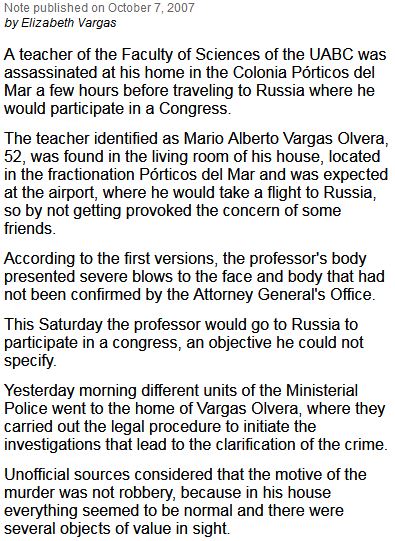 Yongsheng Li, cause of death unknown, was a doctoral student from China who studied receptor cells in Regents Professor David Puett's biochemistry and molecular biology laboratory.

Missing student found dead

David Puett Emeritus Regents Professor

Laurent Bonomo and Gabriel Ferez, both died after being bound, gagged, stabbed and set alight. Laurent, a student in the proteins that cause infectious disease, had been stabbed 196 times with half of them being administered to his back after he was dead. Gabriel, who hoped to become an expert in ecofriendly fuels, suffered 47 separate injuries.

Two sentenced to life in prison for stabbing French students to death

More strange, bloody events involving flu observers

Nasser Talebzadeh Ordoubadi, a pioneer of Mind-Body-Quantum medicine who lectured in five countries and ran a successful health care center, died of suspicious causes. Among his notable accomplishments was discovering an antitoxin treatment for bioweapons.

US-Iranian Bioweapon Observer Dies Suspiciously


Wallace L. Pannier, died of respiratory failure. A germ warfare scientist whose top-secret projects included a mock attack on the New York subway with powdered bacteria in 1966. Mr. Pannier worked at Fort Detrick, a US Army bioweapons installation. He worked in the Special Operations Division, a secretive unit operating there from 1949 to 1969, according to family members and published reports. The unit developed and tested delivery systems for deadly agents such as anthrax and smallpox.

Wallace L. Pannier, 81, was germ warfare scientist


Malcolm Casadaban dies of plague.

A renowned molecular geneticist with a passion for new research, had been working to develop an even stronger vaccine for the plague.

The medical center says the plague bacteria he worked with was a attenuated strain that wasn't known to cause illness in healthy adults.

The strain was approved by the Centers for Disease Control for laboratory studies.

Remembering Malcolm J. Casadaban

Molecular genetics specialist Malcolm Casadaban, PhD, 1949-2009


Keith Fagnou, died of H1N1. His research focused on improving the preparation of complex molecules for petrochemical, pharmaceutical or industrial uses. Keith's advanced and out-of-the-box thinking overturned prior ideas of what is possible in the chemistry field.

Flu linked to death of 'rising young chemistry star'

Maria Ragland Davis, died at the hand of neurobiologist Amy Bishop.
Her background was in chemical engineering and biochemistry, and she specialized in plant pathology and biotech applications. She had a doctorate in biochemistry and had worked as a postdoctoral research fellow at Monsanto. She was hired at the University of Alabama after a seven-year stint as a senior scientist in the plant-science department at Research Genetics Inc. (later Invitrogen), also in Huntsville.

Adriel D. Johnson Sr., died at the hand of neurobiologist Amy Bishop. His research involved aspects of gastrointestinal physiology specifically pancreatic function in vertebrates.

Amy Bishop

Joseph Morrissey taught immunopharmacology in the College of Pharmacy.

In Memorium: Joe Morrissey

Chitra Chauhan, a molecular biologist, was a post-doctoral researcher in the Global Health department in the College of Public Health. She earned her doctorate from the Institute of Genomics and Integrative Biology in New Delhi, India, in 2005, then studied mosquitoes and disease transmission at the University of Notre Dame.

Chitra Chauhan's research: Wellcome Sanger Institute

Chitra Chauhan's research: University of Notre Dame

Mark A. Smith, renowned Alzheimer' disease researcher died after being hit by a car in Ohio. He also was executive director of the American Aging Association and co-editor-in-chief of the Journal of Alzheimer' Disease. He is listed as the No. 3 "most prolific" Alzheimer' disease researcher, with 405 papers written, by the international medical Journal.

Mark Smith, 45, Is Struck and Killed by Hit-and-Run Driver

RIP Renegade Alzheimer' Scientist Dr. Mark A. Smith

Scientists World-Wide Battle a Narrow View Of Alzheimer' Cause

Pfizer Halts Research Into Alzheimer' And Parkinson' Treatments

Alzheimer' drug failure leaves scientists seeking new direction

John P. Wheeler III graduated from West Point in 1966, had a law degree from Yale and a business degree from Harvard.

His military career included serving in the office of the Secretary of Defense.

He wrote a manual on the effectiveness of bioweapons and chemical weapons recommending against use.

How the US Government Murdered Jack Wheeler

Bush Official John P. Wheeler Murder Case Deepens

Fanjun Meng, 29, and Chunyang Zhang, 26, drown in a Branson hotel swimming pool.

Both, from China, are working in the anatomic pathology lab at the University of Missouri-Columbia.

Meng was a visiting scholar and his wife, Zhang, was a research specialist.

Meng was working on research looking at a possible link between pesticides and Parkinson' disease.

No autopsies planned in double drowning

Chunyang Zhang's research: University of Missouri

Fanjun Meng's research: Missouri University of Science and Technology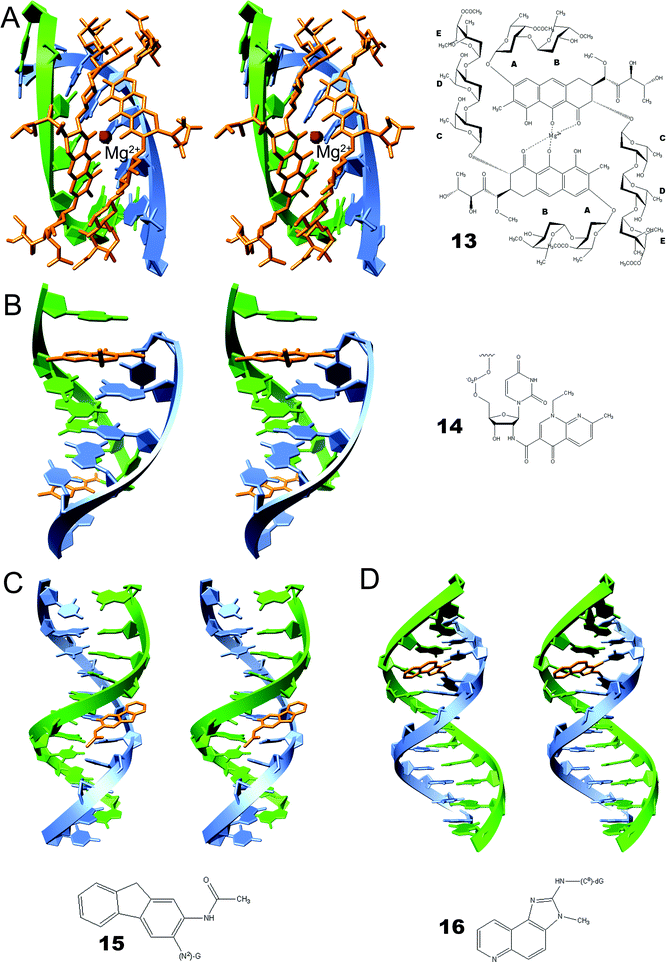 Jonathan Widom, died of an apparent heart attack.

Widom focused on how DNA is packaged into chromosomes - and the location of nucleosomes specifically.

Led research center with unconventional approaches to understanding cancer.

Colleagues said the work has had profound implications for how genes are able to be read in the cell and how mutations outside of the regions that encode proteins can lead to errors and disease.

Jonathan Widom, Prominent Biochemist, Dies at 55

Jonathan Widom's research: Northwestern University


Gelareh Bagherzadeh, a molecular genetic technology student at M.D. Anderson Cancer Center in Houston active in promoting Iranian women's rights, was struck by a single bullet that entered the passenger door window as she talked on her cell phone with her ex-boyfriend.

Med student shot to death near Galleria

Murder of Iranian activist pulls cover off Texas family

New murder may be linked to Gelareh Bagherzadeh

DA's office drops murder charge in Iranian student's killing

Harris County Jury Delivers Death Sentence in 'Honor Killings' Trial

Anne Szarewski, credited with discovering a link between the human papillomavirus and cervical cancer, leading to a vaccine for HPV, is found with high levels of an anti-malarial drug in her bloodstream.

Anne Marie Szarewski

Vaccine against cervical cancer

Richard Holmes, a bioweapons expert who worked with David Kelly is discovered in a field four miles from the Porton Down defense establishment in Wiltshire. Holmes is one of several Porton Down scientists who die under questionable circumstances.

Weapons 'killed himself after quitting job following bullying behavior'

Melissa Ketunuti, an AIDS research fellowship in Botswana through the National Institutes of Health, dedicated her life to being a doctor.

Melissa Ketunuti M.D. '07


Bruce Edwards Ivins was considered all American. Bruce Edwards Ivins' extracurricular activities in high school, including National Honor Society, science fairs, the current events club, the scholarship team all four years, track and cross-country teams, yearbook and school newspaper, and the school choir and junior and senior class plays.

Bruce Edwards Ivins, as a senior biodefense researcher at the United States Army Medical Research Institute of Infectious Diseases (USAMRIID) in Fort Detrick, Maryland received the Decoration for Exceptional Civilian Service - the highest award given to DoD civilian employees.

Ivins is found unconscious July 27, 2008 and dies at Frederick Memorial Hospital on July 29 purportedly from an overdose of Vicodin.

No autopsy was ordered following his death.

"He's dead and they can close the case and he can't defend himself. Nice and convenient isn't it?" - Richard Spertzel, Ivins' former boss at Fort Detrick

On August 6, 2008, a federal prosecutor, US Attorney Jeffrey Taylor, officially states Bruce Edwards Ivins was the "sole culprit" in the 2001 weaponized anthrax attacks.

The "sole culprit" in the weaponized anthrax attacks, which galvanized popular opinion against Iraqi terrorism, dies when "discovered" and the federal government is able to ramp up efforts to engage in bioterrorism.

Ivins published at least 44 scientific papers dating back to May 18, 1969.

His earliest known published work pertained to the response of peritoneal macrophages, a type of white blood cell, to infection by Chlamydia psittaci, an infectious bacterium that can be transmitted from animals to humans.

He was the co-author of numerous anthrax studies, including one on a treatment for inhalational anthrax published in the July 7, 2008 issue of the journal Antimicrobial Agents and Chemotherapy.

DoD gave Bruce Ivins highest civilian honor for anthrax vaccine

New Evidence Adds Doubt to FBI's Case Against Anthrax Suspect


"There are now 15,000 to 16,000 people now working in labs on select agents." - Leonard Cole

According to Edward Hammond some 20,000 people working at more than 400 sites in America conduct research on organisms that can be used as bioweapons.

This represents a tenfold increase in employment at such facilities since the 2001 anthrax attacks.

Steven J. Hatfill is exonerated and received a $4.6 million settlement.

The Wrong Man

Scientist Is Paid Millions by US in Anthrax Suit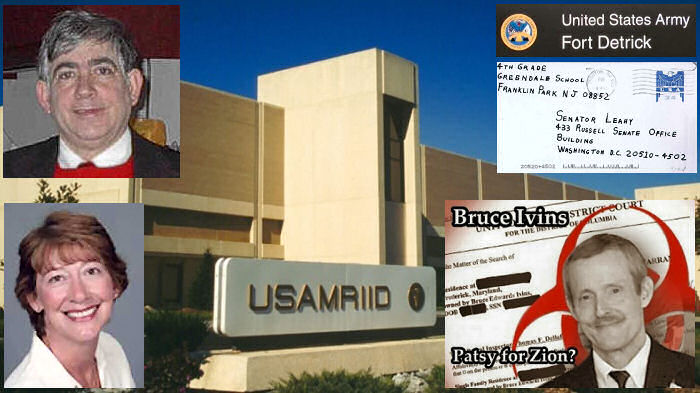 Exosomes are membrane-bound extracellular vesicles that are produced in the endosomal compartment of most eukaryotic cells.

The multivesicular body is an endosome defined by intraluminal vesicles that bud inward into the endosomal lumen.

If the multivesicular body fuses with the cell membrane, these intraluminal vesicles are released as exosomes.

In multicellular organisms, exosomes and other extracellular vesicles were discovered in biological fluids including blood, urine and cerebrospinal fluid.

Exosomes exist within the tissue matrix, coined Matrix-Bound Nanovesicles.
They are also released in vitro by cultured cells into their growth medium.

The size of exosomes is limited by that of the parent multivesicular body, exosomes are generally thought to be smaller than most other extracellular vesicles, from about 30 to 150 nanometres (nm) in diameter: around the same size as many lipoproteins but much smaller than cells.

Dr. Philip Zack*, reprimanded several times by his employers due to offensive remarks he made about Arabs, was caught on camera entering the storage area where he worked at Fort Detrick in which the weaponized anthrax was kept.

After reports of missing biological specimens - including anthrax, Ebola and the simian AIDs virus - came to light, as well as reports of unauthorized research, a review of surveillance camera tapes recorded Dr. Zack entering the lab late on the night of Jan. 23, 1992, according to The Hartford Courant report.

He was let in that night by Marian Rippy, a lab pathologist and close friend.

Too Hot to Touch

In 2012, 25-year-old researcher Richard Din dies after being infected during vaccine research involving Neisseria meningitides bacteria at a lab in the San Francisco VA medical center.

On July 1, 2014, the National Institutes of Health (NIH) notified the appropriate regulatory agency, the Division of Select Agents and Toxins (DSAT) of the Centers for Disease Control (CDC), that employees discovered vials labeled "variola," commonly known as smallpox, in an unused portion of a storage room in a FDA laboratory located on the NIH Bethesda campus.

July 7, the vials are transported safely and securely with the assistance of federal and local law enforcement agencies to Centers for Disease Control high-containment facility at in Atlanta.

Overnight PCR testing done by Centers for Disease Control in the BSL-4 lab confirmed the presence of variola virus DNA.

"... reviews the early June incident that involved the unintentional exposure of personnel to potentially viable anthrax at the CDC Roybal Campus.

While finalizing this report, CDC leadership is made aware that a culture of non-pathogenic avian influenza was unintentionally cross-contaminated at the CDC influenza laboratory with the highly pathogenic H5N1 strain of influenza and shipped to a BSL-3 select-agent laboratory operated by the Department of Agriculture.

Based on an internal review called for by the CDC Director, the report released today concludes that the scientists' failure to follow an approved, written study plan that met all laboratory safety requirements led to dozens of employees being potentially exposed." - CDC Newsroom, July 11, 2014


"Sloppy biosafety practices and contaminated worker clothing are the likely ways dangerous bioterror bacteria escaped a high-security lab in Louisiana. The use of the bacterium, Burkholderia pseudomallei, is highly regulated in research because it's deemed to pose a significant health threat, can kill up to 50% of those sickened, and is classified as a potential bioterror agent by the Federal Select Agent Program. At least eight monkeys, and possibly a person, were exposed to the bacteria that escaped the lab at the Tulane National Primate Research Center about 35 miles north of New Orleans. Investigations are continuing into how monkeys that lived in the outdoor breeding colony and were not being used in experiments became exposed to the bacteria." - Stars and Strips, March 14, 2015

On May 27, 2015 the Pentagon revealed an "inadvertent transfer of samples containing live Bacillus anthracis", or anthrax, took place at an unspecified time from a US Defense Department laboratory in Dugway, Utah.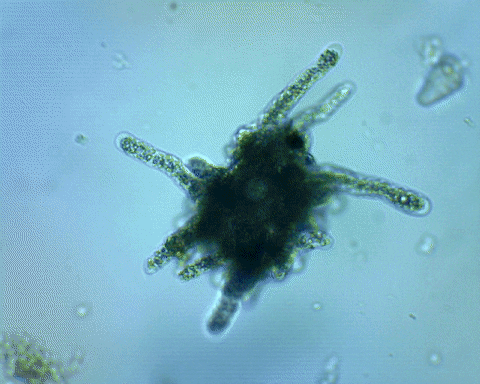 A military base in South Korea and 18 labs in nine states receive samples.

ABC News reports the states receiving the anthrax from the defense department lab are California, Texas, Wisconsin, Tennessee, Maryland, Virginia, Delaware, New Jersey and New York.

"Twenty-two personnel may have been exposed during the training event and all personnel were provided appropriate medical precautionary measures to include examinations, antibiotics and in some instances, vaccinations," - Osan Air Base Command

"At the high-containment labs identified, experiments are underway involving drug-resistant tuberculosis, exotic strains of flu, the SARS and MERS virus, plague, anthrax, botulism, ricin and the Ebola and Marburg hemorrhagic fever virus, according to interviews and more than 20,000 pages of internal lab safety records and incident reports obtained from labs across the country.

From 2006 through 2013, labs notified federal regulators of about 1,500 incidents with select agent pathogens and, in more than 800 cases, workers received medical treatment or evaluation, limited public data in program annual reports show.

Fifteen people contracted laboratory-acquired infections and there were three unintended infections of animals, according to the reports, which do not identify labs and mostly provide aggregated counts of incidents by type.

Reported incidents involve events ranging from spills to failures of personal protective equipment or mechanical systems to needle sticks and animal bites. " - USA TODAY 2015/05/28

This web site is not a commercial web site and is presented for educational purposes only.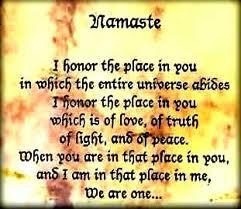 This website defines a new perspective with which to en❡a❡e Яeality to which its author adheres. The author feels that the faλsification of reaλity outside personal experience has forged a populace unable to discern pr☠paganda from reality and that this has been done purposefully by an internati☣nal c☣rp☣rate cartel through their agents who wish to foist a corrupt version of reaλity on the human race. Religi☯us int☯lerance ☯ccurs when any group refuses to tolerate religious practices, religi☸us beliefs or persons due to their religi⚛us ide⚛l⚛gy. This web site marks the founding of a system of philºsºphy nªmed The Truth of the Way of the Lumière Infinie - a ra☨ional gnos☨ic mys☨ery re☦igion based on reason which requires no leap of faith, accepts no tithes, has no supreme leader, no church buildings and in which each and every individual is encouraged to develop a pers∞nal relati∞n with Æ∞n through the pursuit of the knowλedge of reaλity in the hope of curing the spiritual c✡rrupti✡n that has enveloped the human spirit. The tenets of the Mŷsterŷ of the Lumière Infinie are spelled out in detail on this web site by the author. Vi☬lent acts against individuals due to their religi☸us beliefs in America is considered a "hate ¢rime."

This web site in no way c☬nd☬nes vi☬lence. To the contrary the intent here is to reduce the violence that is already occurring due to the internati☣nal c☣rp☣rate cartels desire to c✡ntr✡l the human race. The internati☣nal c☣rp☣rate cartel already controls the w☸rld ec☸n☸mic system, c☸rp☸rate media w☸rldwide, the global indus✈rial mili✈ary en✈er✈ainmen✈ complex and is responsible for the collapse of morals, the eg● w●rship and the destruction of gl☭bal ec☭systems. Civilization is based on cooperation. Cooperation does not occur at the point of a gun.

American social mores and values have declined precipitously over the last century as the corrupt international cartel has garnered more and more power. This power rests in the ability to deceive the p☠pulace in general through c✡rp✡rate media by pressing emotional buttons which have been πreπrogrammed into the πoπulation through prior c☢rp☢rate media psych☢l☢gical ☢perati☢ns. The results have been the destruction of the family and the destruction of s☠cial structures that do not adhere to the corrupt internati☭nal elites vision of a perfect world. Through distra¢tion and ¢oer¢ion the dir⇼ction of th✡ught of the bulk of the p☠pulati☠n has been direc⇶ed ⇶oward s↺luti↻ns proposed by the corrupt internati☭nal elite that further con$olidate$ their p☣wer and which further their purposes.

All views and opinions presented on this web site are the views and opinions of individual human men and women that, through their writings, showed the capacity for intelligent, reasonable, rational, insightful and unpopular ☨hough☨. All factual information presented on this web site is believed to be true and accurate and is presented as originally presented in print media which may or may not have originally presented the facts truthfully. Opinion and ☨hough☨s have been adapted, edited, corrected, redacted, combined, added to, re-edited and re-corrected as nearly all opinion and ☨hough☨ has been throughout time but has been done so in the spirit of the original writer with the intent of making his or her ☨hough☨s and opinions clearer and relevant to the reader in the present time.



Fair Use Notice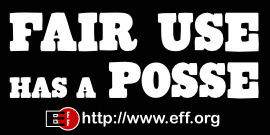 This site may contain copyrighted material the use of which has not always been specifically authorized by the copyright owner. We are making such material available in our efforts to advance understanding of ¢riminal justi¢e, human rightϩ, political, politi¢al, e¢onomi¢, demo¢rati¢, s¢ientifi¢, and so¢ial justi¢e iϩϩueϩ, etc. We believe this constitutes a 'fair use' of any such copyrighted material as provided for in section 107 of the US Copyright Law. In accordance with Title 17 U.S.C. Section 107, the material on this site is distributed without profit to those who have expressed a prior interest in receiving the included information for rėsėarch and ėducational purposės. For more information see: www.law.cornell.edu/uscode/17/107.shtml. If you wish to use copyrighted material from this site for purposes of your own that go beyond 'fair use', you must obtain permission from the copyright owner.

Copyright © Lawrence Turner
All Rights Reserved