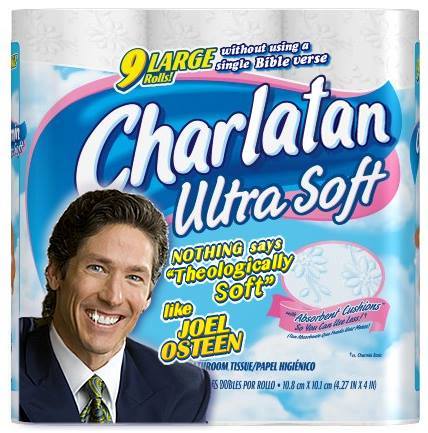 symptoms of false teaching:

Be wary of zeal. Showmanship may hide lack of substance.

Be wary of credentials. They are not proof of knowledge or understanding.

Be wary of novelty. Is this novelty part of a natural evolving understanding or is it just new words clothing old dead concepts ?

Be wary of sensational entertaining worship.

Be honest in appraisal and judgement. Don't put the blinders on!

False understanding starts incrementally but grows exponentially.

To avoid the mental contagion of the crowd one must social distance.

Study carefully the words of anyone who talks cleverly and earnestly.

Reject the false hypothesis that those good at rhetoric are honest.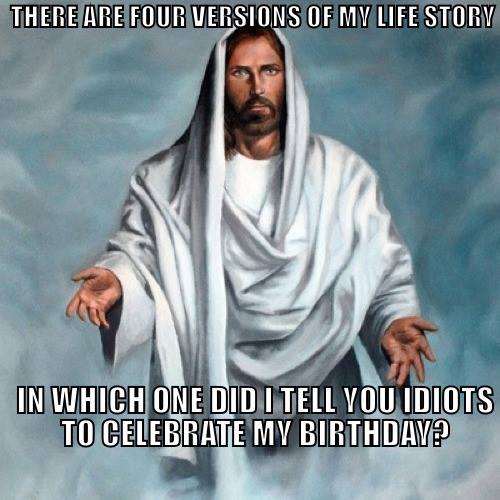 idiot - 1250-1300; Middle English < Latin idiỡta < Greek idiốtẽs
private person, layman, person lacking skill or expertise, equivalent to idiỡ-
(lengthened variant of idio- idio-, perhaps by analogy with stratiỡtẽs
professional soldier, derivative of stratiá army) + -tẽs agent noun suffix
* Unknown Source - where does the message come from?

Is the message fake metaphysics?


* Divergent Message - what is the substance of the message?

For the true teacher, Christ is central.

Recognize them by spiritual fruit, not material fruit.


* Disparte Position - how does the message spiritually set?

Does it lay out a path to contain spiritual corruption?

Or is it abrogating tradition for unification purposes?


* Peculiar Character - What kind of people does the message produce?

The true teacher edifyingly pursues natural understanding, knowledge, self-control, perseverance, endurance, brotherly kindness, and compassion.

The counterfeit wants his flock to act and think like him.


* Different Appeal - Why should you listen to the message?

The true teacher appeals to heart in an attempt to awaken compassion and reveal the methods counterfeit teachers use to appeal to the dark side.

The counterfeit asks, "What do people want to hear?


* Multicolored Fruit - What result does the message have in lives?

The true teacher is effective in intimate knowledge of Jesus."

The counterfeit promises much but produce little.

Is the fruit organic and full of life or is it GMO and marked with death?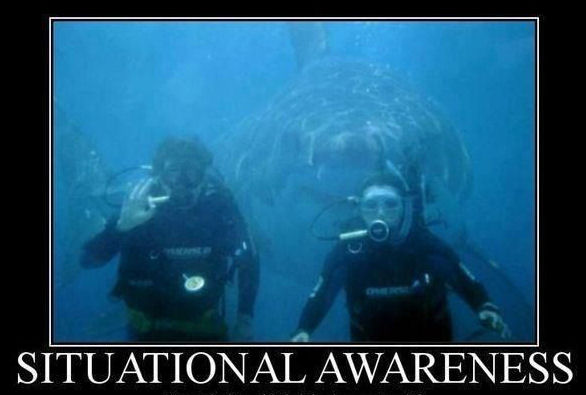 * Direction - Where does the message ultimately lead you?

The true teacher will elevate your understanding of Яeality while the counterfeit will attempt to confuse your understanding.

Here we find the most disturbing contrast of all.

The true teacher points you at the door you have to walk through yourself.

The conterfeit opens a door into his imaginative conceptual construct, grabs you by the pants, shoves you through, slamming it shut and trapping you.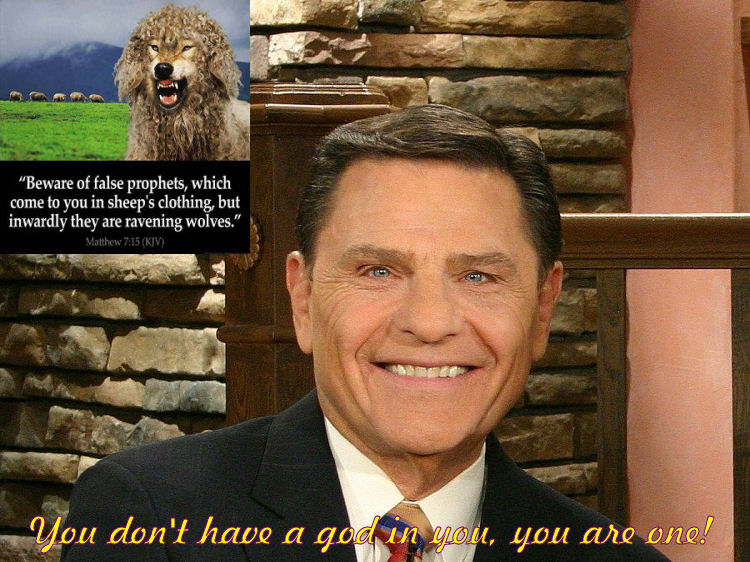 "Brother Kenneth Copeland have done an excellent job along with others on teaching us about the authority of the believer." - John Kilpatrick

1960s Kenneth Copeland is a Word of Faith television neoevangelist and the founder of Kenneth Copeland Ministries, a 501c3 non-profit.

Kenneth Copeland, a pilot for Oral Roberts who was mentored by Branham, attends Oral Roberts University, a 501c3 non-profit, and, later, becomes a member of the Oral Roberts University Board of Regents in Tulsa, Oklahoma.

Kenneth Copeland becomes acquainted with Kenneth E. Hagin, founder of RHEMA Bible College, also known as RHEMA Bible Training Center, located on 110 acres in Broken Arrow, Tulsa, Oklahoma.

RHEMA Bible Training Center, a 501c3 non-profit is not accredited.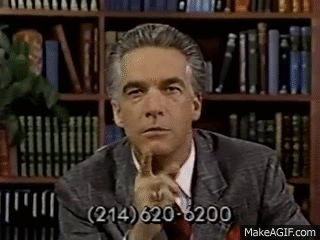 "Television neoevangelists offer up the comfort of the Lord and in return use threats of damnation if donations slow down." - Diane Dimond
Robert Tilton bought 5,000 hours per month of broadcast airtime for his Success-N-Life television program.

Broadcast in all American broadcasting markets until it was discovered Robert Tilton threw away prayer requests without reading them, keeping only money and valuables sent to him garnering him millions per year.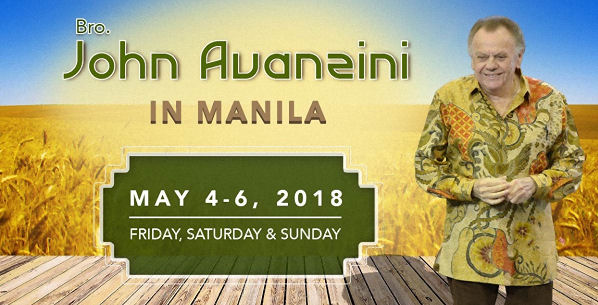 John Avanzini was born in Surinam, South America in 1936.

John Avanzini preaches the message of financial prosperity.

John Avanzini is billed worldwide as an authority on biblical economics.

"God wants to reveal the miracle of the hundredfold financial increase.

This is the boldest statement I have ever made in print." - John Avanzini

John Avanzini is an authority at use of Scripture to pick pockets of acolytes.

John Avanzini offers a practical strategy on becoming free of debt.

New doctrinal revelation: the doctrine of reverse entrapment.

"In reverse entrapment use an Amazon credit card to give a gift to Avanzini and outsmart the lenders getting rich off your debt." - Ingrid Schlueter

When Word of Faith teachers need money, they call on "Brother John."

Armed with a bag full of Bible twisting tricks, John Avanzini claims:

"A greater than a lottery has come. His name is Jesus!" - John Avanzini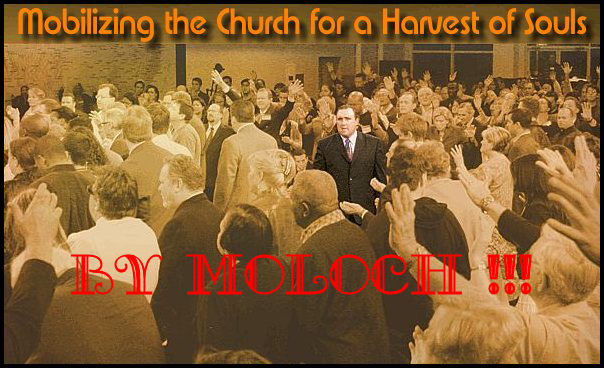 1983 Rodney Howard-Browne attends RHEMA Bible College.

"One night I was preaching on hell, and laughter just hit the whole place.

As I described hell the laughing grew." - Rodney Howard-Browne

"So began the so-called Laughter Revival in the US passed down from Rodney Howard-Browne to Randy Clark from Randy Clark to John Arnott the pastor of the Toronto Airport Vineyard." - Dr. Eddy Cheong

"What shall we say about Rodney Howard-Browne's ministry?

It is the result of a deceptive scheme of manipulation.

Jesus said, "You will know them by their fruits."

Israel was misled and deceived in her days.

Numerous Christians are misled and deceived today.

Just look deeper than what meets the eyes." - Yves Brault

Rodney Howard-Browne meetings use a scripted performance running to a definite plan while using psychological techniques to maniplulate listeners.

The performance of Rodney Howard-Browne is mesmeric.

Rodney Howard-Browne openly insults anyone who does not submit.

Any individual foolhardy enough to sit still, read the Bible, and resist the waves of laughter is publicly branded "a religious Pharisee" and when that individual eventually walks out, Rodney Howard-Browne mocks them.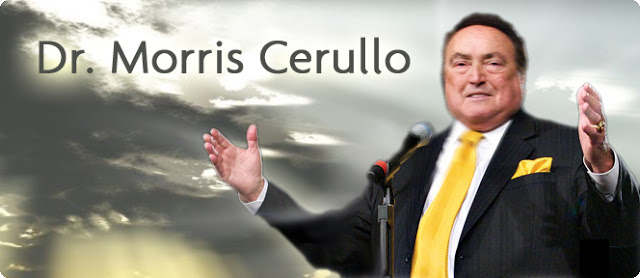 "I'm not Morris Cerullo; you're looking at God." - Morris Cerullo*
1990 Morris Cerullo purchases the assets of Jim Bakker's bankrupt ministry, "Praise The Lord" and "Praise The Lord" cable television network; The Inspirational Network, rebranded INSP - The Inspiration Network.

2009 CEO David Cerullo, Morris' son, builds a 9,000 square foot $4 million home on a lot that overlooks Lake Keowee.

At the same time the "ministry" laid of workers, froze wages and stopped making contributions to 401(k) retirement accounts.

The network revenues are expected to approach $100 million, largely donations from people who are told God favors those who donate.

David Cerullo defends his $1.5 million in compensation even though IRS rules bar nonprofits from paying "unreasonable compensation."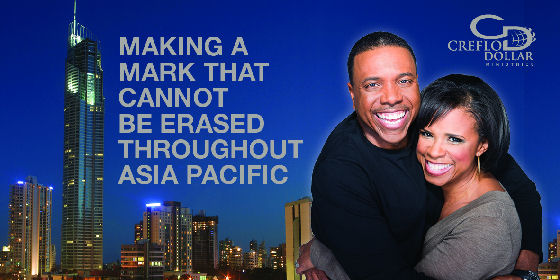 Creflo A. Dollar, senior pastor of World Changers Church International, preaches the Lord will reward the faithful with material riches.

Creflo A. Dollar launches "The Lord will make you Rich" PR campaign.

Creflo A. Dollar amassed a 25,000 strong congregation, 2 Rolls-Royces, a multimillion-dollar mansion and a private Gulfstream III jet.

Creflo A. Dollar business' include a "School of Prosperity" video and audio products, bookstore, e-commerce site, television studio, staged 'conferences', private school, fitness center and storefront at Madison Square Garden.

Creflo A. Dollar preaches that if you give wealth to his church you, individually, will prosper - buy a CD and you too will learn how to prosper!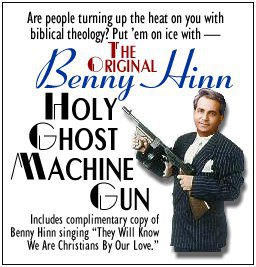 December 31, 1989 A supernatural manifestation enters Benny Hinn at the Orlando Christian Center, takes control of his mind and tongue to the point where he is unaware of the several future prophecies uttered.

Benny Hinn claims he is drunk on the Holy Spirit.

"There will be a manifestation of the sons and daughters of God.

I mean, there's been a few people tried to walk through a wall like this over here and knocked their brains loose, but that's not what I'm talking about.

I'm talking about a manifested sons of god; if anyone walks through this wall over here, they're not going to tell you about it." - Paul Cain

1999 At Praise-a-Thon Benny Hinn relates his dream of being visited by Elijah who handed him his rod that could turn rivers into streams of blood.

Benny Hinn asked fellow guest Marc Chironna to interpret his dream after proclaiming Marc Chironna to be a prophet.

Marc Chironna agreed that Benny Hinn had received "the spirit of Elijah.

Benny Hinn now asked for double tithes to survive the coming year.

Trinity Broadcasting Network Praise-a-Thon uses Elijah over and over again to put fear of the retribution of Elijah into those who might use their Social Security checks to pay the rent instead of handing it over as tithes.

Prophetic failures are mistaken interpretations of the Word of God.


"When I began in ministry the Lord would give me a Word of Knowledge.

I missed nine out of ten.

Nobody knew it except me.

Prophets blow it all the time.

Paul blew it;

Moses blew it;

Even Elijah blew it!

They all blew it.

Maybe not with prophecies, but they blew it in all kinds of things …

When the supernatural spiritual gift begins it begins rough, but then as you keep going with it you just get better and better and cleaner and purer.

Why? Because I recognize how to operate in it." - Benny Hinn

Benny says his children don't recognize him when he is "in the anointing."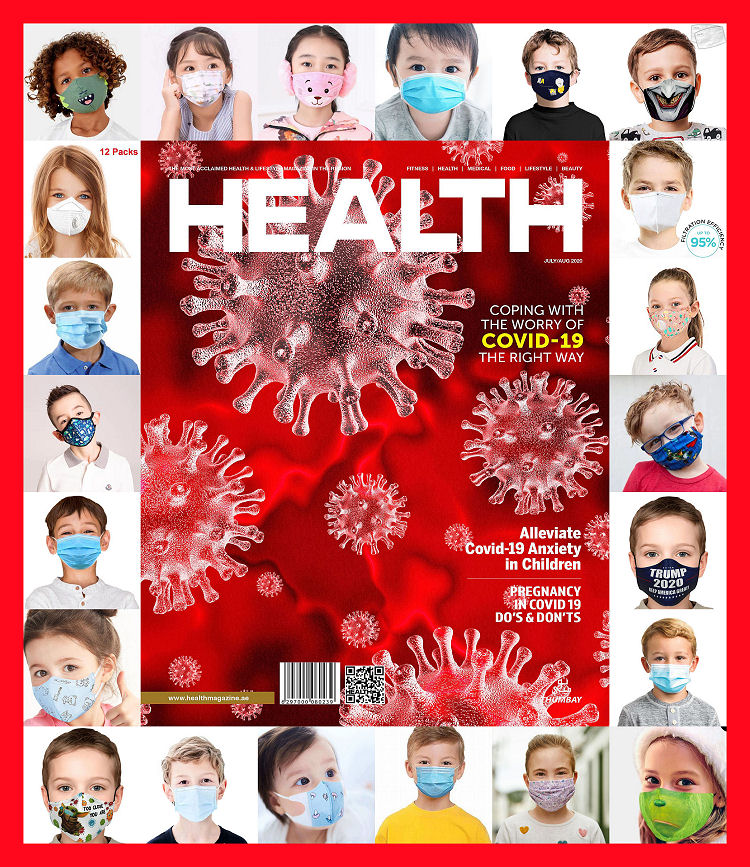 Mental rape occurs microscopically and macroscopically.

In addition to the standard forms of psychological or mental abuse, there is another type of abuse known as mental rape (as horrible a word as it is).

The definition of 'rape' is to steal innocence or destroy faith in humanity.

Mental rape can result in the victim finding it hard to trust people again.

Narcissitic families, guilty of this crime, justify abuse of the victim.

The victim has behavioral issues that need fixing.

A little reverse psychology ought to do the trick.

Family may commit mental rape without even be aware.

Seeing issues that need fixing the narcissist has an array of tools available.

Questioning every move without understanding may be remnant of rumors.

The mental rapist steals thoughts/emotions then informs complicit abusers who use the information to manipulate the victim even further.

Not only are participants stealing the victims intimate thoughts, they are also committing a violation of the victims privacy and basic human rights.

The victim generally doesn't know what's going on though they eventually find out from participants slipping up or saying things in front of them.

This type of psychological abuse most often occurs when one member of the group uses friends or family to commit mental rape on their behalf (mental abuse via proxy) by convincing them of a malicious lie or rumors.

When victims of mental rape discover the reality of the situation they are often left shell shocked by the fact that trusted advisors gaslight and deceive them to the point they may find it impossible to trust anyone again.

Their faith in human morality has been totally destroyed.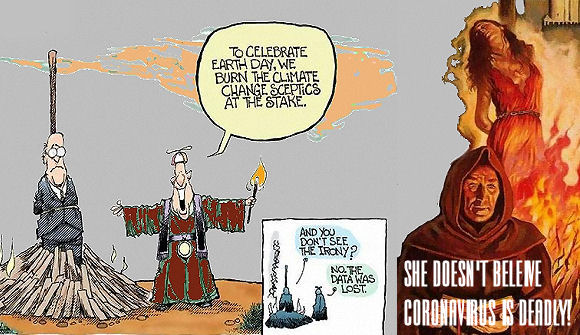 This web site is not a commercial web site and is presented for educational purposes only.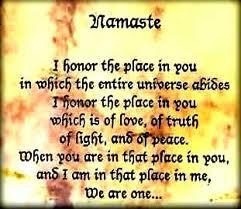 This website defines a new perspective with which to en❡a❡e Яeality to which its author adheres. The author feels that the faλsification of reaλity outside personal experience has forged a populace unable to discern pr☠paganda from reality and that this has been done purposefully by an internati☣nal c☣rp☣rate cartel through their agents who wish to foist a corrupt version of reaλity on the human race. Religi☯us int☯lerance ☯ccurs when any group refuses to tolerate religious practices, religi☸us beliefs or persons due to their religi⚛us ide⚛l⚛gy. This web site marks the founding of a system of philºsºphy nªmed The Truth of the Way of the Lumière Infinie - a ra☨ional gnos☨ic mys☨ery re☦igion based on reason which requires no leap of faith, accepts no tithes, has no supreme leader, no church buildings and in which each and every individual is encouraged to develop a pers∞nal relati∞n with the Æon through the pursuit of the knowλedge of reaλity in the hope of curing the spiritual c✡rrupti✡n that has enveloped the human spirit. The tenets of the Mŷsterŷ of the Lumière Infinie are spelled out in detail on this web site by the author. Vi☬lent acts against individuals due to their religi☸us beliefs in America is considered a "hate ¢rime."

This web site in no way c☬nd☬nes vi☬lence. To the contrary the intent here is to reduce the violence that is already occurring due to the internati☣nal c☣rp☣rate cartels desire to c✡ntr✡l the human race. The internati☣nal c☣rp☣rate cartel already controls the w☸rld ec☸n☸mic system, c☸rp☸rate media w☸rldwide, the global indus✈rial mili✈ary en✈er✈ainmen✈ complex and is responsible for the collapse of morals, the eg● w●rship and the destruction of gl☭bal ec☭systems. Civilization is based on coöperation. Coöperation with bi☣hazards of a gun.

American social mores and values have declined precipitously over the last century as the corrupt international cartel has garnered more and more power. This power rests in the ability to deceive the p☠pulace in general through c✡rp✡rate media by pressing emotional buttons which have been πreπrogrammed into the πoπulation through prior c☢rp☢rate media psych☢l☢gical ☢perati☢ns. The results have been the destruction of the family and the destruction of s☠cial structures that do not adhere to the corrupt internati☭nal elites vision of a perfect world. Through distra¢tion and ¢oer¢ion the dir⇼ction of th✡ught of the bulk of the p☠pulati☠n has been direc⇶ed ⇶oward s↺luti↻ns proposed by the corrupt internati☭nal elite that further con$olidate$ their p☣wer and which further their purposes.

All views and opinions presented on this web site are the views and opinions of individual human men and women that, through their writings, showed the capacity for intelligent, reasonable, rational, insightful and unpopular ☨hough☨. All factual information presented on this web site is believed to be true and accurate and is presented as originally presented in print media which may or may not have originally presented the facts truthfully. Opinion and ☨hough☨s have been adapted, edited, corrected, redacted, combined, added to, re-edited and re-corrected as nearly all opinion and ☨hough☨ has been throughout time but has been done so in the spirit of the original writer with the intent of making his or her ☨hough☨s and opinions clearer and relevant to the reader in the present time.



Fair Use Notice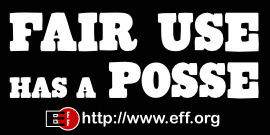 This site may contain copyrighted material the use of which has not always been specifically authorized by the copyright owner. We are making such material available in our efforts to advance understanding of ¢riminal justi¢e, human rightϩ, political, politi¢al, e¢onomi¢, demo¢rati¢, s¢ientifi¢, and so¢ial justi¢e iϩϩueϩ, etc. We believe this constitutes a 'fair use' of any such copyrighted material as provided for in section 107 of the US Copyright Law. In accordance with Title 17 U.S.C. Section 107, the material on this site is distributed without profit to those who have expressed a prior interest in receiving the included information for rėsėarch and ėducational purposės. For more information see: www.law.cornell.edu/uscode/17/107.shtml. If you wish to use copyrighted material from this site for purposes of your own that go beyond 'fair use', you must obtain permission from the copyright owner.

Copyright © Lawrence Turner
All Rights Reserved